A house with an unclear history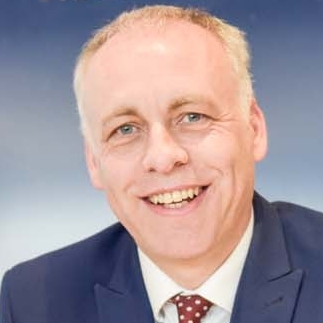 By
Shaun Adams
Subscribe to newsletter
When listed buildings are older than you think!
The story of Littleworth Cottage is one shared by many of the county's beautiful listed cottages, one of a formal date on the Listed Buildings Register Entry, and one of a far older tale of a 13th Century window through which monks are said to have handed out food.
Looking at the archaeology, the latter seems to be somewhat far fetched, but who knows for sure what kind of dwelling stood on the same site before the cottage was constructed.
The actual listing of this stunning property, which is set in the most idyllic of locations in Sussex, states that it is one building, dating to the early C19, with two stories, four windows, face with flints with red brick dressing and quoins, along with further mentions of casement windows and a new tiled roof.
This is contradicted somewhat by local knowledge, living knowledge and a visual survey of the area carried out by a building archaeologist in 2005.
It is suggested that Littleworth, the neighbouring home, and Littleworth Cottage were originally a row of three 'Almshouses' (Almshouses were established from the 10th century in Britain, to provide a place of residence for poor, old and distressed people).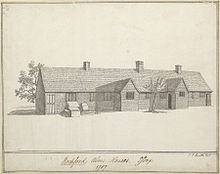 (Example of an Almshouse)
As recently as the previous century it would appear that the western most two cottages were knocked into one.
Littleworth Cottage has also undergone alterations over the last century, which included the modernisation of the Inglenook fireplace, installation of wood parquet flooring, and seemingly modern roof timbers, and roofing as there is a mention of living memory proof that the property was thatched during its lifetime.
Of great interest, is further details, not only of the thatched roof, but of a stout horizontal timber being exposed in the main bedroom, it is this still evident today, and more interesting again, five upright timbers from this indicating original wattle-and-daub.
This information can be reinforced by the archaeologist survey, which details the central chimney stack with an over sailing Sussex Cap, and is built using 2" thick bricks. This gives the appearance of a cottage of the late C17, and ages the property between 1650 and 1700.
So, safe to say then perhaps, that this lovely little piece of English Heritage, may have a far more interesting story to tell.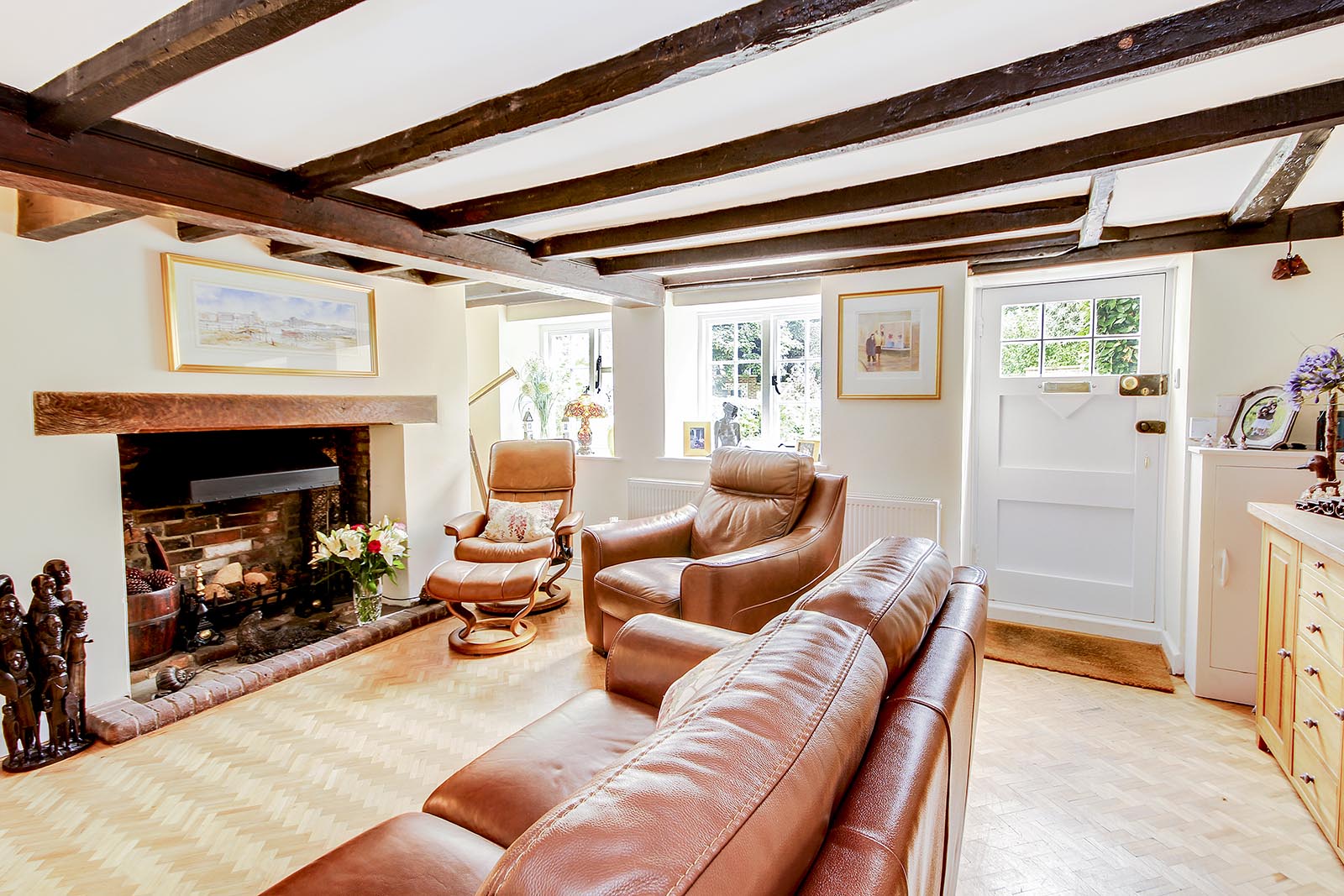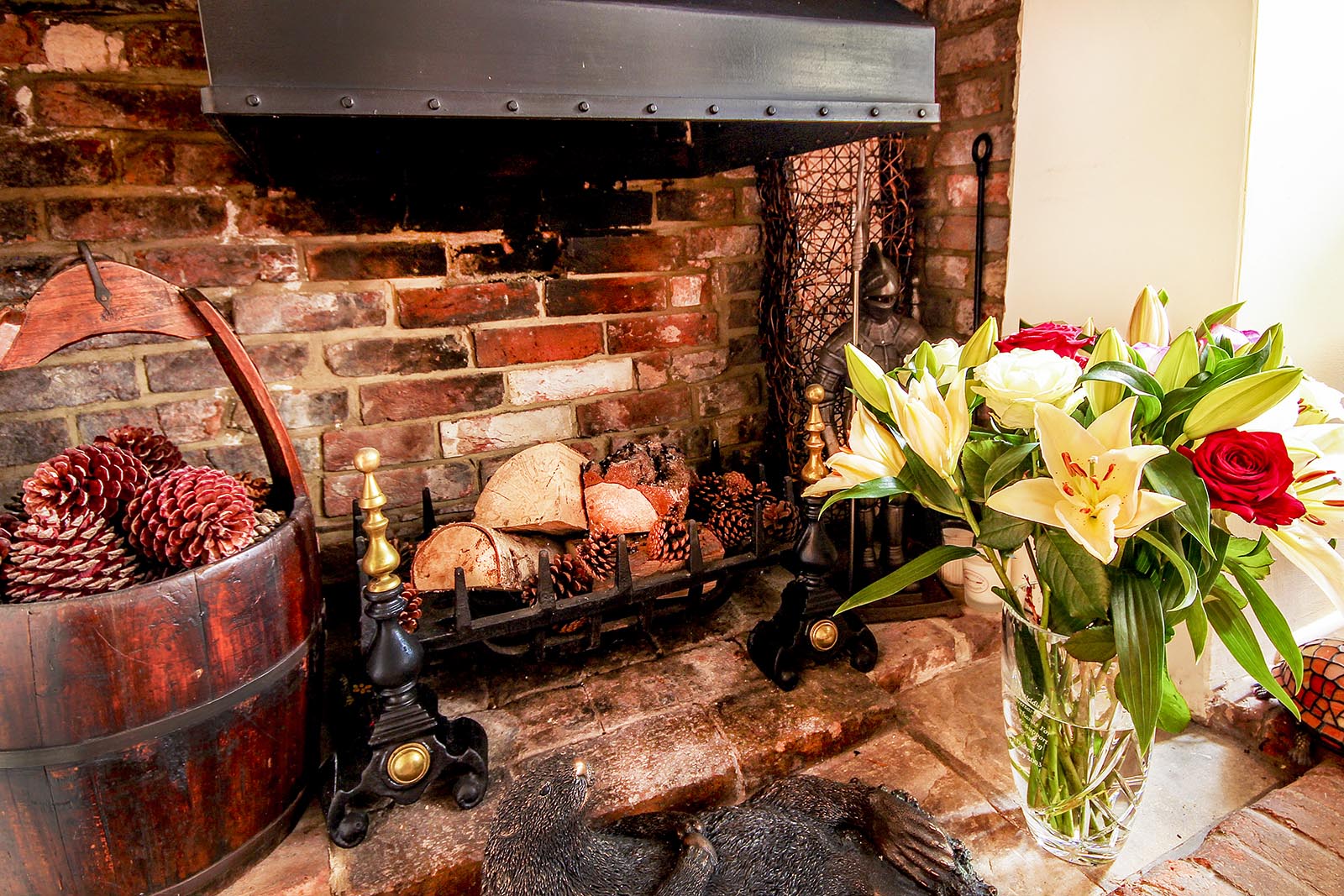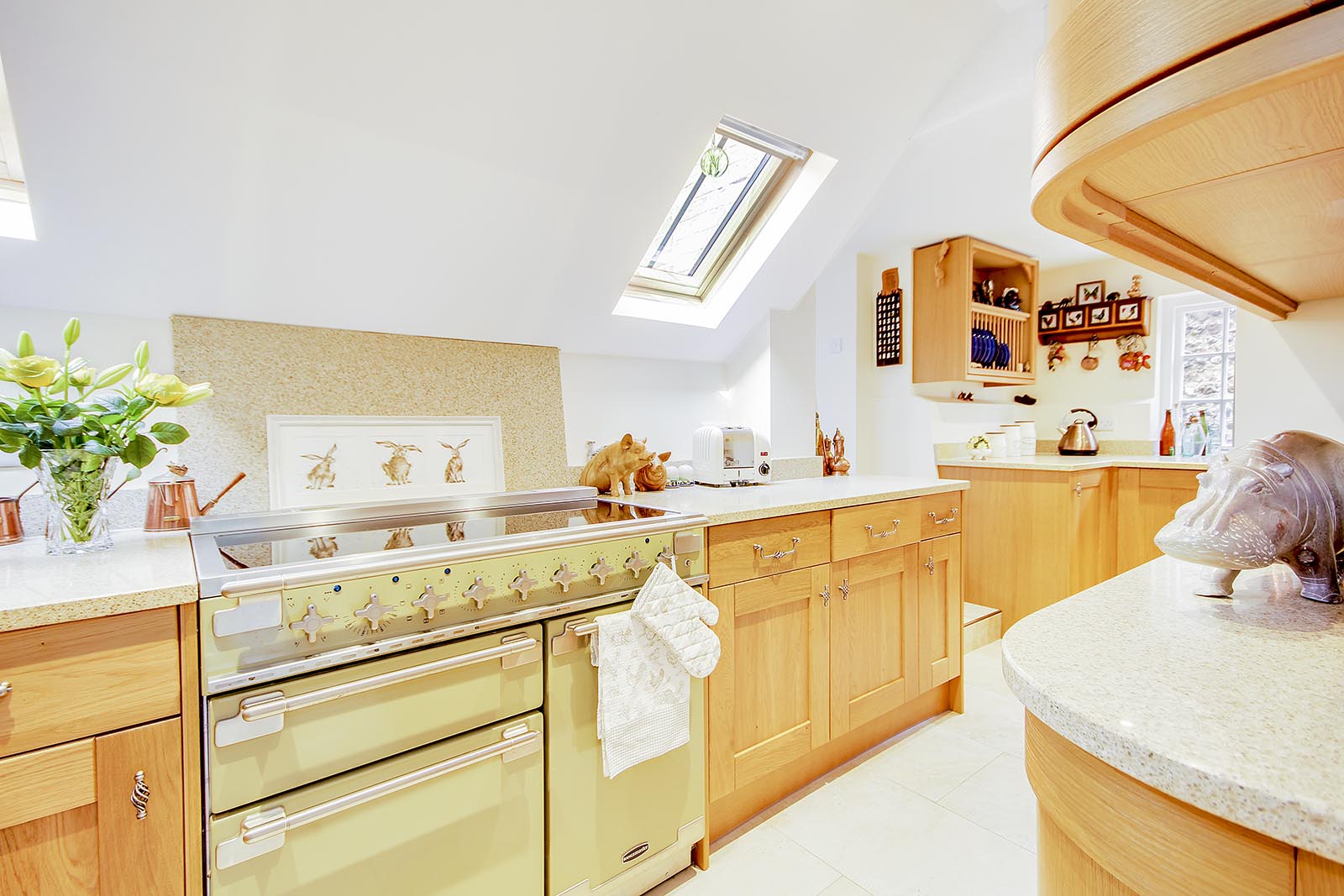 (Fastforward to the present day, and this stunning property has been skillyfully refurbished throughout...)
For more information about this, or any other period property, or to speak to us about your own home