A day in the life of an estate agent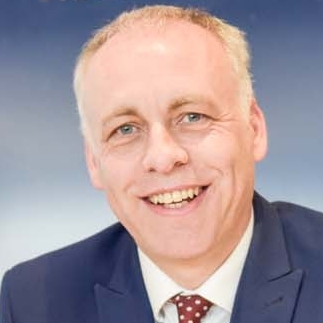 By
Shaun Adams
SUBSCRIBE TO NEWSLETTER
08.45 First in the day after making our teas and coffees and a chat about last night's TV is our morning meeting. We discuss how appointments went yesterday and what is planned for today, what sales need extra chasing and anything outstanding.
09.15 After our meeting we start the day with calling clients, giving them updates and generally keeping in touch. All the previous day's viewers are chased up to give frank feedback to our homesellers. It still surprises us the amount of viewers who loved it at the viewing but don't the next day. But this is only down to politeness at the appointment.
10.00 Other team members are busy in the office preparing for marketing valuation advice appointments. This can sometimes take some time as we compile loads of data on comparable properties and really study the market hard to arrive at figures. Our advice appointments can take many hours of the day up as well as compiling the reports.
11.00 Pop out while the sun is shining to take a sunny front shot of a new home coming to market next week.
12.45 Book in two gas safety certificate renewals for two of our lets this week.
12.00 Finish off three floor plans from yesterdays measure ups. While my colleague is processing email referencing for a new tenancy tomorrow.
13.00 - 13.20 After a short lunch break back on it, sales progression can take a while, calling solicitors and updating clients, sometimes this daily task can eat up a few hours so quickly.
13.30 During the day we get many calls and emails from buyers looking for a property that ticks all their boxes. If we can't help them straight away we will make it our mission to find them something, scouring our database talking to as many people as possible to see if they are thinking of selling.
14.00 Another viewing but unfortunately after picking up the keys driving there and waiting outside in the rain the viewer doesn't show. We leave them a message and then drop the keys back to the owner's work place. The owner isn't happy as they cleaned and tidied especially.
14.45 New adverts prepared on an amazing five bedroom house coming to market, we compile different ads for portals, websites, facebook and newspapers.
15.00 Photo editing: download all the images and edit each one to improve them all to make the marketing shine. My colleague is out showing a hot buyer round three of our properties.
15.30 Meet a tradesman at a property we are selling for them to measure up and price for works to be done.
16.15 Yay! We've had the call, contracts have exchanged on a troublesome sale, the clients are over the moon. We have a 50 point checklist of instructions for us to do now this has happened, but we don't mind as the sale is now set in stone (no going back)
17.00 Finished all the exchange letters, emails and admin.
17.15 A meeting with new clients to see their home and explain our process to get them moved into their new dream home.
18.15 Out delivering reports to our future clients.
Off home to spend the evening with the family and prepare for what tomorrow brings.