A beginner's guide to remortgaging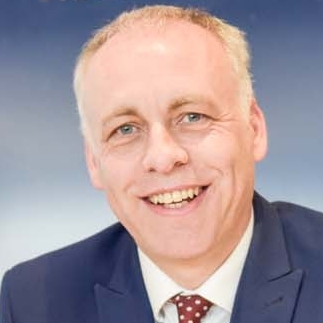 By
Shaun Adams
Subscribe to newsletter
What is remortgaging?
Remortgaging is the process of switching a mortgage to a different lender without moving homes. For many borrowers, it is also the ideal opportunity to review their personal and financial circumstances and to consider whether their current mortgage and lender is the most suitable for them.
What are common reasons to remortgage?
 Your mortgage deal has already come to an end and you have been placed on your lender's standard variable rate (SVR)
 Your existing deal is nearing its end and you will soon be placed on your lender's SVR
 Reduce monthly repayments and gain extra flexibility on your mortgage term
 Borrow more money, possibly for home improvements or to pay off other debts
 Release equity from your home
 The value of your home has increased substantially
 Ensure your mortgage meets your personal and financial needs
 To change to a different type of mortgage
What if you want to stay with your current lender?
If you wish to stay with the same lender when your current deal comes to an end, you can simply complete a product transfer. This means you will be placed on a new product with your existing lender. Remortgage jargon
Bank of England Base Rate
A rate of interest that is set by the Bank of England. If the base rate rises and your mortgage has reverted to SVR then your mortgage payments are likely to increase.
Early repayment charges (ERCs)
Fees you may have to pay if you wish to leave your mortgage at a specific time, for example, during the period of the initial deal.
Fixed-rate mortgage
The initial period of the deal which is usually between one and ten years where the mortgage interest rate remains the same. As a result, you can be certain that you will be paying the same amount each month for your mortgage.
Standard Variable Rate (SVR)
A mortgage deal will usually revert to this interest rate when the initial mortgage deal comes to an end. The SVR is decided by the lender and your payments may increase or decrease depending on interest rate movements.
Tie-in period
The period of time that you are tied in to your mortgage deal. If you want to leave your mortgage deal during this time you will usually have to pay early repayment charges.
Tracker mortgage
A mortgage where the interest rate tracks the Bank of England base rate or London Interbank Offered Rate (LIBOR), depending on the lender
Want to discuss your current mortgage?
To find out whether remortgaging is right for you and your circumstances, you can speak to our adviser today. We will assist you in reviewing your current mortgage and finding the best deal for you.
If you need any FREE mortgage advice please call us on 01903 791 727 or contact us