Tips for planning your budget when buying a house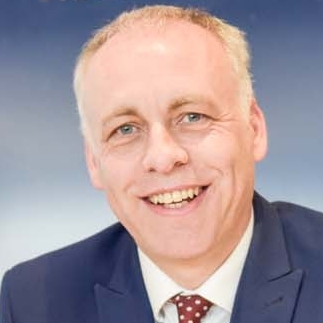 By
Shaun Adams
Subscribe to newsletter
Buying a house is one of the most expensive purchases you will ever make. But it's about more than just that rather large figure above the house listing. There are other expenses involved with buying, selling and moving home, so it's important to budget properly, or you can find yourself suddenly out of pocket at a delicate time.
A strong credit score will help in the first place, enabling you to secure a good rate on your mortgage. This means a well-organised home budget in the first place. Stay on top of your income and your outgoings, protect your credit rating by paying every bill on time. Also, the larger your deposit, the stronger the position you will be in. Again, this is a matter of budgeting, but particularly as a first time buyer, the further ahead you plan, the larger the deposit you can raise.
When it comes to the actual purchase and move, remember there are some substantial additional costs built in. Stamp duty is probably the biggest, but there is also the cost of surveys and searches (and, in certain areas additional reports, like mining surveys and mundic reports).
Solicitor's fees can quickly become quite significant, too, so pick your solicitor carefully, and try and be aware of costs mounting up as you go. If you can get a single price agreed up front, even better. There could be removal costs. It might be possible to cut these down by partially or wholly doing it yourself.
We are happy to advise, as our experience could help you make the most of your move.
If you know someone thinking of a move and you think would benefit from our selling & letting tips please forward this on to them. Also download our FREE eBook at www.cooper-adams.com/freebook
Thinking you may sell or let in the future and want to be sure you're on the right track to achieving an unbeatable sale price. Do you want an honest non salesy appraisal of your property and tips personal to just you? We'll gladly pop round (no strings) for a chat. It's all FREE so what's stopping you?
For your own personal advice on any aspects of selling or letting please us. We do free valuations for all, even if you're not ready to sell for a few years it's good to be up to date with your biggest tax free asset. Please contact the Cooper Adams team to book a valuation specialist to pop round and take advantage of our expert free advice.