How to fix the broken UK system of moving home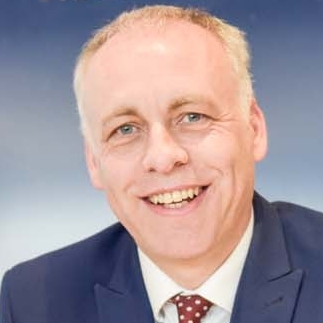 By
Shaun Adams
SUBSCRIBE TO NEWSLETTER
How to fix the broken UK system of moving home.
I've been in Estate Agency since April 1991, things haven't changed much. In 1995, I set up a website for the company I worked for also setting up their email system. Hardly anyone had the internet, so we didn't get any enquiries. The internet has taken over our industry but it now takes even longer to process the legals when you move. It used to take three months. Back then we were told e-conveyancing is coming and would revolutionise things, 30 years later it's slower not faster, now taking around five months for many agents.
I have visited agents in the US and Australia, and I believe Australia is streets ahead of us. I've looked at the delays and rather than wait for solicitors to resolve them (that may never happen) so I've started resolving them myself.
I see four main problems in our system. Three of them I have improved for our clients. It's still early days and I have a mountain to climb.
Problem 1 - Chains cause risk
One big delay and problem is chains. In Australia, they hardly exist, people sell and move into rented. So a buyer with nothing to sell buys a property where the seller moves out. Of course, this sometimes happens in the UK, but most people rely on their sale to fund their purchase and don't want the hassle of moving into temporary accommodation. This is normal for us, but it means any transaction and the speed of the transaction is reliant on the weakest, slowest part of the chain. I still see long chains going through successfully and short chains having problems. The chain problem is not an easy one to get around in the UK.
Problem 2 – Unprepared buyers slow things down
So many buyers are not ready when they start looking at properties. We at Cooper Adams always recommend a buyer to be ready. This also puts them in a better light when making an offer. Our advice is to speak to an independent mortgage advisor before viewing properties. They will help get your finances in place for your mortgage. Your deposit ready, and spending is reduced to look favourable on your bank statements. Having an 'Agreement in Principle' ready from a main lender and not a throwaway one from the internet. This is a commitment they are happy to lend you the right amount of money. We also recommend instructing a solicitor to act for you, this is free but could take a week. You formally instruct them with your ID. and agree to their terms. Once this is all in place, print it all out to take on viewings. If you want to make an offer, and you send the agent your mortgage proof, your broker details and your solicitor is primed and ready to go – how good does it make you look? Streets ahead of most other buyers.
Problem 3 – Unprepared sellers can add months to the transaction time
It's sadly the norm for 99% of UK agents to rush a property to market, and for them to advise their seller to start getting the legals ready after an offer is accepted. A buyer makes an offer on something with very little info and maybe after months of waiting then learns of issues they aren't happy about, guess what they walk away scot-free. The seller in turn loses the one they wanted to buy, the whole chain falls through. So much stress, so much time and money lost. Disgraceful. Imagine a world where 95% of all the legal work is done even before the property is launched to the market. This is our aim. The seller instructs their solicitor, and we help compile as much of the legal pack, including answers to all the usual enquiries, well in advance. A buyer can read all this before they offer. Their solicitor will get all this straight away and act on it. On a chain-free transaction, this could turn a five-month timescale to five weeks. This isn't fantasy, but the reality at Cooper Adams. One of our biggest problems is solicitors aren't used to this and freeze like a rabbit in headlights. They will slowly change, though.
Problem 4 - A buyer or even seller can change their mind on a whim a day before exchange.
In the UK a sale or purchase is not legally binding until exchange of contracts, which can take five months. Most large transactions require an upfront commitment, booking a holiday, ordering a car or even booking a large party in a restaurant. It should be the same with moving. It is at Cooper Adams. Most of our transactions now are bound by Reservation Agreements - a legally binding agreement between seller and buyer to stop either side withdrawing or changing the sale price on a whim, unless it is a serious survey issue or other matters outside your control. This is Law Society and Government Approved. Any problems go to an unbiased barrister. Further details on our blog. 
We believe all of the above reasons add months to the transaction time - during this time problems can manifest and the deal falls through. People want surety, security and speed. 
Cooper Adams' mission is to drastically improve our antiquated system of moving from one home to another, making people's lives better.