Worthing Rugby Football Club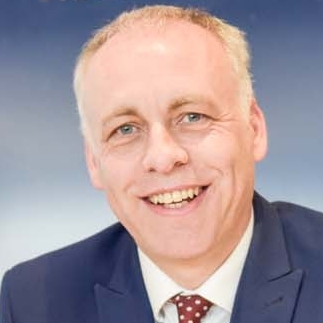 By
Shaun Adams
Subscribe to newsletter
Cooper Adams was proud to start an annual sponsorship of Worthing Rugby Football Club based at Angmering village. We have a advertising hoarding up at the ground and contribute annually to this great club.
The club has been running since 1920 and now offers first class rugby facilities, which have earned them the designation Centre of Excellence for Sussex Rugby.
A group of local sportsmen meeting at York House formed the club on the 10th September 1920. They had no ground or equipment, and initially borrowed a field from a local farmer before moving to the Rotary Ground at Broadwater where the Cricketers Arms was used for changing. In the 1924-25 season the club moved to Rugby Road.
The Rugby Road ground was the clubs home until 1927, when a 6 acre site was purchased in Castle Road, Tarring. The purpose built clubhouse was very modern for its day and was considerably extended over the years.
The original club colours were green and white stripes, which were also sported by Guildford. The choice of the present royal blue with chocolate and gold hoops was made in 1927. The scheme is an amalgamation of the colours of Dulwich, Mill Hill and Cranleigh where many of the team members had been to school.
In 1939 the ground was closed and requisitioned for grazing, and later as a billet for Canadian troops. In 1946 the ground re-opened and the club played it's rugby there for the next 30 years. During the 1970's with the growth in Junior and Mini Rugby, it was apparent that we needed larger facilities.
In 1977 the club moved to it's present location in Angmering, and the ground was officially opened in 1979 by Dickie Jeeps the former England international and then Chairman of the sports council. We provide up to 6 pitches, and have two floodlit pitches with TV quality floodlighting on one of them. The clubhouse has recently been extended with the aid of a lottery grant, enabling us to establish Women's rugby, and add many new facilities.
Ex-pupils of Worthing High School for Boys formed the Old Azurians Rugby Football Club in 1927. The name derives from the school magazine, known as "The Azurian", and sporting an azure cover. In the 1970's the club membership was opened up and they became known as the Azurians. In 1989 the Azurians amalgamated with Worthing RFC, which still benefits from an active number of OA's in its ranks.
From a farmers field near the seafront in 1920, Worthing RFC has progressed, and now offers first class rugby facilities, which have earned us the designation Centre of Excellence for Sussex Rugby.