West Sussex Property Pricing Market Update May 2023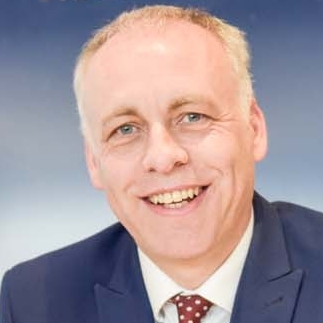 By
Shaun Adams
SUBSCRIBE TO NEWSLETTER
May 2023
Written by Shaun Adams owner of Cooper Adams with over 30 years UK estate agency experience but still learning and improving daily.
I'm a positive person but people do need to know the truth on what's going on. It's easier to tell people want they want to hear but I do like telling people what they need to hear.
How is the housing market performing in West Sussex at the moment? 
Not the national UK market, but our area.
Many parts of the UK are still creeping up but not this area. In this area the boom was big and now prices are falling.
West Sussex is one of a handful of areas where prices have dropped back considerably.
I don't want to be doom and gloom but prices have dropped.
Why have they dropped? Demand
Why has demand reduced? The cost of living crisis, bills have all risen, food and energy especially and to slow inflation, the Bank of England has increased interest rates 12 times.
Rightmove is now showing plenty of unsold properties. Some properties came onto the market at the end of last year.
Our advice – listen to your agent. Your agent's full-time job is to sell properties – they study the market daily. That is our expertise, we don't advise how to do plumbing or how to design machinery we are experts at getting the best price we can – in a reasonable length of time.
"I've always got my price" said one seller – for a while now selling prices have risen, if yours was too high, in the end, the market would catch up and it would sell.
You may have sold previously when prices were rising but they have been dropping since soon after the city lost confidence in Liz Truss last Autumn.
You also need to be one step ahead of pricing. Say an average property drops by £10,000 per month (some more than this, some less) and your agent advises to reduce the price the longer you leave it the bigger the reduction needs to be.
Did you take your agent's advice at the start?
How much have West Sussex prices dropped?
Each property has dropped differing amounts depending on supply and demand. How many similar properties are available and are there many buyers viewing your type of home? An average drop could be in the region of 10% so a 5%-15% decrease. This decrease is on the value not the asking price. So if the value was below the initial asking price you many have to drop further.
Price to entice!
For example, if we suggested £500,000 and the seller wanted to try £600,000 and the property hasn't sold, the value of £500,000 would have dropped. (not the current price)
Another factor is setting the price at a portal number for more interest – ask us about that.
Reducing the price can get a better price.
How? Two identical homes on the market one overpriced at £530,000 has one viewing after a few months and gets just one offer of £480,000 that the owner reluctantly takes. Another one at the agent's recommended price of £500,000 has 12 viewings and accepts an offer of the full asking price after a few weeks.
The positive news is the market is better now than January-March this year where it went very flat. I know inflation and mortgage rates will reduce. The world will balance out a bit after the Covid and Ukraine shocks. Prices may settle back a year but on average UK house prices do double every nine years, long-term growth remains. It is all relative when you sell and buy again, if selling prices all drop by 10% then you get less on your sale but you would spend less on another purchase.

Don't leave it too late – get ahead of the game.
The image below is not an annual change but just the last six months.