The house selling process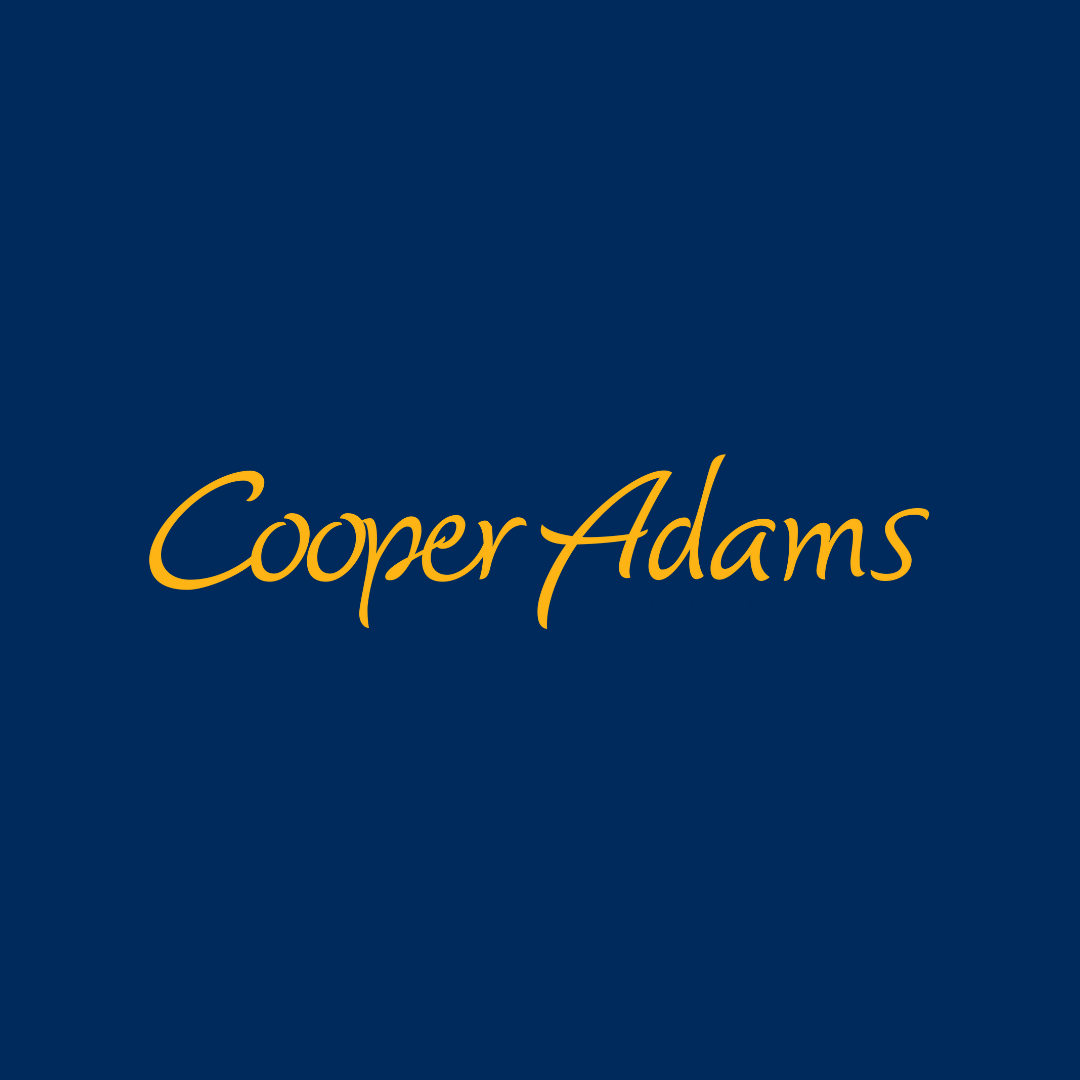 By
The Cooper Adams Team
Subscribe to newsletter
Our helpful guide takes you step by step through the process of selling a property
As a seller, here is a guide on what's expected of you during the process.
Any points you need help with, please call us.
1. Getting advice on your sale?
If you are planning a move in the future (even in 12 months' time), talk to a good agent now. Set up a meeting to discuss your plans. We love helping people on these. We would listen to your plans and give our advice on the best way forward for you, tailor making a marketing plan to produce the best outcome for you. Most people want a stress free move without delays but still to achieve the best price possible. We would give advice on any small improvements needed on your property to get ready for market. Sometimes spending a little on the property can be a great investment and affect to speed of sale and add many thousands onto the sale price. We have tradesmen we use regularly that can help. We can advise on decluttering and staging. We would give an indication on how to achieve the best price and what price that could be. We have independent mortgage advisors working with us to look at the best route on financial affairs.
2. Get legally 'sale ready'.
This can take a few weeks so having this ready at the start will mean you are legally 'sale ready'. Choosing a good solicitor - Local solicitors are preferential, they know the area well and offer a much better service than larger national solicitors. Many large national solicitors you find online, offer cheap upfront fees but then load other fees on the end making them often more expensive, coupled with the fact they employ many unqualified people to move paperwork around, many of them don't return calls or update people - they can add weeks or months onto a transaction giving more time for the whole thing to fall apart. We can help you and get quotes for you. Choose your solicitor and give them ID. They will need to confirm instructions to you and be ready for when you agree a sale. At Cooper Adams we help you prepare a 'Buyer Information Pack' this legal pack used to be done after a sale is agreed which doesn't make sense to us. A ready legal pack full of information about your home for a potential buyer to check through before they offer, saves so much time, it also means your buyer is fully informed before they offer. No hidden surprises likely to make them withdraw months later. We help you completely with the pack - in the Government Guide to Selling they recommend being 'sale ready' with one of these packs.
3. Prepare for marketing.
Before launching we...
1. Help you with all the paperwork.
2. Organise an Energy Performance Certificate if needed for you (these are required by law, they last 10 years)
3. Do a pro photoshoot with a walk around video at your property.
4. Organise a floorplan and measure your outside space.
5. Write up an engaging property description.
6. Cooper Adams organises all our online and social media marketing.
For more info see - www.cooper-adams.com/blog/instructed-cooper-adams-to-sell-your-home-whats-next

4. Commencing with marketing.
As soon as you are 100% happy with the brochures and all our marketing we launch to market. For super popular properties often we fix a 'back to back viewings open house'. Meaning have lots of people viewing the same day, we vet them all and get multiple offers in, the day after. We will discuss this with you and configure a bespoke marketing plan.
5. Accepting an offer.
When offers come in, Cooper Adams check the financial position of the buyer. We need to check their funds with proof, we also have to check their source of funds by law. If they are taking a mortgage we need to get proof from their broker they have been passed for the mortgage - quite often our broker will also check this. Their funds have to total up to all the costs Purchase price + Stamp Duty + Legal costs. We also need to check any related sale with their agent, what stage it's at, and so on, if those buyers are selling. We want to know the equity your buyers have to ascertain true funds available. For multiple offers, we need to investigate each one, to present to pros and cons of each buyer. We ask buyers if they are happy to lock into a Reservation Agreement stopping them from being able to pull out on a whim at any time. Buyers who don't want to commit to this are noted. Most of our sales now are only agreed when the checks are done, the seller is 100% happy and both sides have signed the Reservation Agreement.
6. Contact your solicitor.
When a sale is agreed, let your solicitor know. Your selling agent will also let your solicitor know the details of the sale and your buyer. Double-check with your solicitor they are ready to go, they should have all they need to send the draft contract pack out to your buyer's solicitor. This includes the 'Buyer Information Pack' which you did at the start with Cooper Adams. Some solicitors aren't used to 'Buyer Information Packs' and will ask you to do the protocol TA6 and TA10 forms again, just let us know and we will resend them to your solicitor. We suggest you call your solicitor weekly - ask for updates and what your solicitor needs from you. A solicitor's priority is to be legally compliant, not to rush things - you will need to be proactive in helping them. If they ever ask you a question, try and answer it the same day. If they have some paperwork that needs to be filled in or signed and you want to get on with it, offering to pick it up from your solicitors, complete it and return the same day could shave weeks off the transaction time.
7. Your buyer's mortgage valuation done?
Check with your agent when the mortgage valuation will be done, this is a surveyor from your buyer's mortgage company, checking to see the property is OK to lend on, this will be a 20-minute visit from them or on smaller percentage mortgages can be done online. Their mortgage is on hold until this is complete.
8. Get removal company quotes.
It's a great idea to get this organised and ready.
9. What will your solicitor do?
So, your solicitor will send the draft contract pack to the buyer's solicitor. The buyer's solicitor when received will then apply for searches (searches are requests for information on the local area - planning, drainage, floods, road schemes etc). These can take a few weeks to come back. When the buyer's solicitor has them back and checked through the draft contract, they will raise enquiries. (Enquiries could be asking for further info on items from the paperwork, they want to know their client is not at risk financially, buying this property.) Your solicitor will answer the enquiries if the buyer's solicitor is not 100% satisfied with the answers or they are ambiguous they will raise them again or more enquiries, this process normally takes weeks going backwards and forwards. When the buyer's solicitors are fully satisfied with everything, they will then get ready to exchange contracts, your solicitor will organise a meeting with you, to go through everything talk about moving dates and signing the contract.
10. Contracts exchanged!
Once your solicitor has confirmed this, and the completion/moving date, it's time to celebrate. You can now let everyone know your change of address. On the day of completion, the agent you are selling through will let you know when they have received the money and keys can be released. The property is now completed, hive five!