Statutory regulations affecting the Private Rented Sector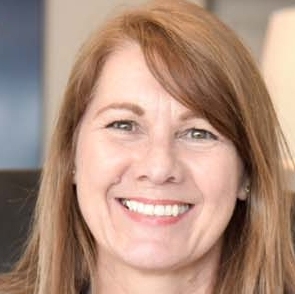 By
Pauline Jones
SUBSCRIBE TO NEWSLETTER
Statutory regulations affecting the Private Rented Sector
Some Landlords feel it's easier to handle their own let rather than pay an expert. As soon as there is a problem a landlord could start losing all their profit and can't evict a non paying tenant. The legal bill can be massive. Instructing a good agent who has the backup of knowledge around the laws can be worth it's weight in gold.
The best letting agents maximise your returns, low void periods, top rents, trouble free tenants and any issues sorted out rapidly.
Think hard before you handle your own let without a professional agent...

Introduction

It has been identified over 100 Acts of Parliament or statutory regulations which specifically impact on private rented sector landlords. These contain around 400 individual requirements which could affect the way in which a landlord owns or manages his/her property and conducts tenancies. These are confined to property or tenancy specific matters; or the way in which a business has to be operated in relation to one's tenants. Certain requirements of a kind which generally affect business have been omitted in the list. Your attention is drawn to the notes below, which explain the approach adopted in compiling this list.

The second purpose of collecting this list is to give landlords a general indication of the kind of responsibilities they are taking on when they own and rent out properties in the private rented sector. This is what they need to know about. All types of private residential let are included. It is important to stress however that whether or not a particular requirement will apply very much depends on the individual circumstances. Many will not be encountered in practice.

As always, with any kind of list of this type decisions have to be made as to the scope of the list. Some requirements may, therefore, have been omitted which some landlords would consider should be included. If this is the case please let us know so that we can consider adding them to the lists.

The various responsibilities are collected together under the relevant
Acts/Regulations in date order. EU Directives are not specifically included but are taken into account indirectly where appropriate because the relevant Act or Regulations which apply them in the UK are included.

This list is believed to be correct as at 1st June 2012 but may change. It applies to England and Wales although it should be noted that in the case of Wales increasingly due to devolution the Welsh Assembly Government are taking over responsibility for the application of housing and landlord and tenant law in Wales, as well as matters such as planning and building control.

KEY AREAS OF REGULATION

(1) Security of tenure/possession/protection from eviction
(2) Tenancy Agreements
(3) Landlord's responsibility for repairs and the condition of the property
(4) The Housing Health and Rating System
(5) Tenancy Deposits
(6) Energy Performance Certificates (EPCs) and energy performance
(7) Gas Safety and Safety Checks
(8) Electrical Safety
(9) Fire Safety
(10) Council Tax and utilities.

Additionally for the relevant sub-sections of the PRS there are further key areas of regulations –
(1) HMO Licensing and HMO Regulation
(2) Selective Licensing
(3) Housing Benefits and the Local Housing Allowance

Note: The above are listed in no particular order of priority.

List of statutory provisions
Construction (Design and Management) Regulation 2012
- Obligations to ensure minimum safety and health requirements on construction sites
- Duties as to the appointment of appropriate contractors and professionals and their competence.




Social Security (Notification of Change of Circumstances) Regulations 2011 - Means of notifying changes in circumstances.




Equalities Act 2011

- A duty not to discriminate directly or indirectly in relation to letting/management/assignment of premises on grounds of any of the protected characteristics (there are 7* in all namely age, disability, gender, re-assignment, pregnancy and maternity, race, religion/belief and sex and sexual orientation).
- A duty to make reasonable adjustments in relation to premises.
- Duties in relation to practices and procedures adopted.
- Disability related discrimination giving rise to restrictions on obtaining possession from disabled persons.



Housing Act 2004
- Health and safety rating system – obligation to remove/reduce hazards (29 in all).
- Obligation in relation to the carrying our of risk assessments in fire safety in the light of LACORS Guidance.
- Definition of HMO (5* categories).
- A duty to obtain a Licence for a house in multiple occupations (HMO) on 3 or more stories with 5 or more occupants.
- Duty to obtain HMO Licence where additional HMO Licensing applies. F
- Obligation to comply with Licence conditions in relation to antisocial behaviour.
- Obligation to comply with Licence condition to provide annual gas safety check certificate.
- Obligation to provide declaration of compliance in relation to electrical safety.
- Obligation to provide declaration of compliance in relation to furniture safety.
- Obligation to provide a written tenancy agreement.
- Restriction on number of occupiers.
- Where selective licensing applies there is a duty to apply for selective licence. F
- Obligation where selective licensing applies to take up references.
- Compliance with other conditions relating to selective licensing.
- Obligation as to overcrowding in non licensable HMOs.
- Obligation to provide documents if required.
- In relation to tenancy deposits – obligation to protect a tenancy under an assured tenancy deposit within 30 days. F (insurance backed schemes).
- Obligation to give prescribed information.
- Compliance with requirements to return deposits/alternative dispute resolution in the event of dispute.
- Compliance with scheme rules.
- Effective requirement to provide an inventory.
The Electrical Safety Quality and Continuity Regulations 2002
- Duties in relation to customers' installations outside the building which would present a danger to the public.

Regulatory Reform (Housing Assistance) England and Wales Order 2002 - Regulation for housing grants and assistance.

Commonhold and Leasehold Reform Act 2002
- Restrictions on forfeiture.
- Control over administration charges.
Private Water Supply Regulations 2001
- Private water system analysis and sampling.



COMMON LAW

In addition to Statutory Regulations there are various obligations under common law (1) Negligence
- potential liability under the tort of negligence.
(2) - imply a condition that furnished premises will be in a state reasonably fit for human habitation as at the outset of the tenancy.
(3) - landlords obligation in respect of retained property.
(4) - law of nuisance.


NOTES:

(i) The above list assumes compliance with duties where required. Provisions relating to enforcement have therefore normally been excluded, as have provisions regarding rights of entry usually. Powers to require information/documents are included.

(ii) All the regulations are in force or the Government is actively introducing them.

(iii) This summary only gives an overview of relevant legal duties. Reference must be made to the relevant legislation for full details.

(iv) Duties have been included which are specifically relevant to the ownership/management of residential property. Generally, obligations relating to all businesses (e.g. in respect of employment laws or company law where the landlord is a corporate body) have been omitted. Likewise no reference is made to court procedure rules or rules/procedures relating to the Rent Assessment Committee/Residential Property Tribunal.

(v) No specific reference has been made to regulations requiring payment of fees e.g. in respect of HMO licensing. F marks when a fee to public authority is payable.

(vi) Generally speaking, all of the above create legal obligations or in some instances effectively create legal obligations e.g. in relation to property inventories and compliance with relevant fire safety guidance.

(vii) With the exception of housing benefit no reference is made to state welfare benefits nor is any reference made to taxation obligation except in relation to Council tax.

(viii) In addition there is a large amount of good practice but unless this effectively gives rise to a legal obligation this is not referred to. Generally speaking only obligations under Acts of Parliament or regulations are included but for completeness certain common law responsibilities are identified.

(ix) From time to time legislation and regulations are amended. Often this has been done by altering the first set of regulations concerned. Where this is done references are included to the original regulations as amended and the amending regulations themselves are not included or counted.

(x) Where marked with an asterix there is reference to more than one area of regulation and each one has been counted separately in calculating the overall numbers.

(xi) Welsh Regulations replicating English Regulations are not included.

(xii) Commencement Orders are ignored.

(xiii) This list has been compiled by reference to various sources of information including the Government Legislation Website, Hill & Redman Landlord & Tenant, Stones Justices Manual, Planning Law Practice and CPAGs Housing Benefit and Council Tax Legislation. RLA records have also been consulted, especially in relation to Health & Safety Legislation affecting the private rented sector.