Six top property tips from an architect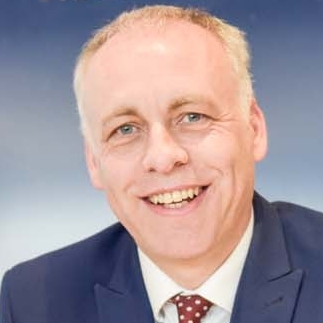 By
Shaun Adams
Subscribe to newsletter
Homeowners and seekers in BN16 Check out these top tips from an architect.
In this three-minute read, architect Nigel Bidwell shares his tips on what to look for when buying a property AND ways to add value to your current home.
Since the easing of lockdown restrictions, the property market has roared back into action.
This has been turbo-charged in England and Northern Ireland by the stamp duty holiday announced last week on the first £500,000 of property sales. (Take out in Wales and Scotland).
If you're thinking of purchasing a property or simply looking to add value before you sell, Nigel, a partner with JTP, suggests you do your research.
That way, you will be able to identify properties where there is potential to add value.
If you're selling, these tips will give you some useful ideas about the key features to highlight in marketing material.
Ignore the superficial stuff - Buyers
If you don't like the carpet or wallpaper, it doesn't matter. Don't get hung up or put off by someone else's taste in décor.
"Look at the bones of the property to see how spaces flow from room to room," Nigel says. "Look for opportunities to change the way the rooms connect. Don't be scared to tap the walls and to ask about the planning history of the property."
The light touch works - Sellers
"Light is the key to the enjoyment of any space," Nigel says. "Light, bright rooms, high ceilings and large windows all contribute to the overall quality of a property." Look for ways to open small rooms, increase the size of windows and add more light.
What have the neighbours done? Buyers & Sellers
"Study other properties in the street to see if they have been refurbished or extended. Also, look on Google Earth to see if neighbouring properties have dormers or rooflights – a sign that they have converted the loft space."
Reviewing homes in the same street will give you some good design ideas and an indication of what is likely to get planning permission.
Outdoor space – Buyers & Sellers
"Interaction with nature makes us feel happier and improves our well-being - something that came to the fore during lockdown," Nigel says. "As a result, people appreciate external space more than ever and are placing increasing value on gardens, balconies and roof terraces."
It's great to blur the boundaries between inside and outside – think kitchens with glass doors that open onto gardens, or inside spaces filled with plants.
Get the right aspect – Buyers & Sellers
"Consider how you will use the property, not just now but in the future," he says.
South-facing gardens are the most sought after, but if you're a commuter who spends time outside in the evenings, west-facing might be more suitable. Go for an east-facing property if you love having a sunny breakfast in the garden.
Sustainability - Everyone
"Sustainability is becoming more important in the way we view the value of a property," Nigel says.
"Increasingly with climate change, it's not just about heating, it's about cooling too. New builds are so well insulated these days that the problem is more likely to be how to cool a property.
"You want to be able to open windows to ventilate a space. If there is a busy road nearby, there may be noise implications around doing this. Also look for active measures such as solar panels, photovoltaics, and air-source heat pumps as these will reduce running costs."
We hope these tips help you as much as they have many of our clients across BN16.
Whether you're buying or selling, at Cooper Adams, we're here to help you make your next move in the property market a successful one.