Sales Progression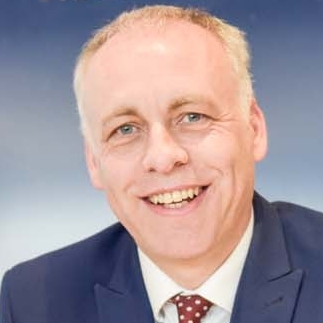 By
Shaun Adams
SUBSCRIBE TO NEWSLETTER
Sales Progression - What happens between agreeing a sale and exchange of contracts
At Cooper Adams at least once a week we check the sale and update seller and buyer.
Following are the steps in order:
1. ID & Funds
A solicitor (for seller or buyer) cannot start until they have checked the ID on their client, most solicitors also want some money upfront to start.
Basically, if I call a solicitor and ask them to act on my behalf on a sale or purchase, they will send to me a confirmation of instruction letter outlining their fees and terms. I would sign this and drop it to them with some ID and money for them to start work. We check in the first few days with the solicitor they have received this back.
2. Protocol Forms
The Protocol Forms are a set of documents, prescribed by the Law Society which, as part of the Conveyancing Protocol, this provides guidance in respect of sale and purchase transactions. These forms are the TA6 TA7 and TA10. Property Information Form (TA6) with supporting documentation. Fittings and Contents Form (TA10). Leasehold Information Form (TA7) if needed.
(You can see a sample of these forms here - https://www.lawsociety.org.uk/en/topics/property/transaction-forms) These Law Society standard latest forms are included in our BIP. (Buyer Information Pack) We make sure the seller's solicitor has downloaded these from our BIP.
3. Title Deed
These are the documents to show who owns the property and any loans on the property. We check with the seller's solicitor that they have got these from the BIP.
4. Draft Contract
This is bundled up using the above and sets out what is being sold, who is selling it and the paperwork with it
It should contain, amongst other things - service or maintenance charges with accompanying documentation. Up-to-date official copies of the register and title plan; Property Information Form (TA6) with supporting documentation. Fittings and Contents Form (TA10). Leasehold Information Form (TA7) if needed;
If a seller has instructed their solicitor before we launch a property to market and they have the BIP before we launch, in theory if we agree a sale on launch day they can send out a draft contract the next day. We ask the seller's solicitor if they have emailed this, Then we ask the buyer's solicitor if they have received this.
5. Searches
Searches are extra checks done by a buyer's solicitor on the property and surrounding area, to show up anything that could put off a buyer.
The main searches done are
1. Local authority search (LAS): This search finds out information on any nearby road schemes, contaminations, or planning works.
2. Planning search: Planning searches look for details of any existing planning consents or planning applications within a 250-metre radius of a property.
3. Drainage and water search: This search is to find out where all the drainage systems are around a property and show if these are at risk of affecting the property in the future.
4. Environmental search: These look at issues such as flood risk, subsidence risk, previous uses of land and cover you for environmental issues within 500 metres of the house.
5. Flood risk search: If the property you want to buy is near to water. For example; a river, lake, reservoir or coastline, then this search will reveal how high the risk of flooding is in the area.
6. Chancel repair search: Most people don't even know that certain properties have a liability to the local parish for church for repairs, so this search will check that out. It usually depends on the historic standing of the property and the parish itself. You can generally buy insurance to cover you for any such future bills. Some churches can charge the properties nearby by law.
8. Land registry pre-completion search: This search will reveal if the individual selling the property is the legitimate owner of the property and if any bankruptcy has taken place. It ensures that the property is legally safe to buy.
We find out if the buyer has paid their solicitor for the searches (around £300). We find out the date the buyer's solicitor has applied for them and the date the buyer's solicitor gets the searches back.
6. Enquiries
When the buyer's solicitor has had all the information on the property (contract and searches) they then submit enquiries to the seller's solicitor. Enquiries are a list of questions that get thrown up ie about rights of way. These enquiries will be answered but invariably more questions or enquiries are raised. When the buyer's solicitor is 100% happy with all answers and no more enquiries we can progress to the next stage. Sometimes when they get enquiries back they ask more enquiries, this can go round and round a few times.
7. Contract signed then exchange of contracts and completion (moving in)
We ask both solicitors if their client has signed.
The completion date needs to be agreed by all parties in the chain - it's easier for each party to give a choice of dates to pick a date everyone can do. Once this is done and all solicitors in the chain have enough notice to draw down funds or mortgage money contacts can then be exchanged and a moving/completion date.
YIPEE!
If you need a proactive agent working for you - call us on 01903 791 727