Rustington Info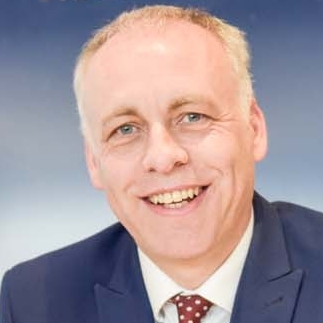 By
Shaun Adams
SUBSCRIBE TO NEWSLETTER
Rustington Info
Rustington is a village and civil parish within Littlehampton in the Arun District of West Sussex. Rustington is approximately at the midpoint of the West Sussex coast and midway between the county town of Chichester and Brighton. The A259 runs along the north of Rustington, westward to Littlehampton, Bognor Regis and Chichester, and east to Worthing and Brighton.
With a population of over 14,000 in 2014, it has the size and facilities of a small town, including a shopping area with a mix of independent and chain stores. The parish of Rustington includes the neighbourhood of West Preston.
History
Rustington was in World War I home to an American air base, at the east of the High Street.
Conservation area and information centre
Rustington contains a conservation area which extends from the south end of North Lane to The Lamb in The Street. Here, where trees are protected, are the largest number of pre-1850 listed buildings in the post town, with The Street and surrounding roads containing some of the finest 17th and 18th century Sussex flint cottages in West Sussex, some of which are thatched.
There is a village information centre at the Churchill Parade car park.[2] Rustington has its own museum, containing artworks and artefacts and a coffee shop, housed in an 18th-century thatched house recently converted for the purpose.
Sports and leisure
The local amateur football team, Rustington F.C., went through 2006 without losing a single match, earning them a mention on Sky Sports News on New Year's Eve.
Annual events
Rustington competes annually in the South-East in Bloom competition. It holds an annual carnival and fête in August. Close to Christmas Eve, Rustington has a village carol concert which is free for local residents and features local school children accompanied by the Littlehampton Concert Band.
Geography
Rustington adjoins the English Channel, and ranges between 2 metres and 7 metres above Ordnance Datum. It has three main recreation grounds and neither woodland nor fields.
In music, literature and the media
Rustington is a well-known hymn tune by Hubert Parry who lived and died in Rustington
Shopping facilities
Rustington has independent shops such as butchers, greengrocers and bakers. It has some major banks and a post office serving a population of 40,000. Pedestrianised areas benefit the Churchill Court Shopping Courtyard. On display in the high street is a large Late Ice Age erratic boulder; this was brought to Rustington on ice during the last Ice Age. It was re-discovered in a local field named Stonefield having been used as a boundary marker for many years. Rustington also has a retail park on the A259 road.
Sport and leisure
Rustington has an amateur football club Rustington F.C. who play at the Recreation Ground. Also a cricket club based on the same ground and play throughout the summer with two teams on Saturday's and one on Sunday's .In 2017 the club celebrated its 125 Anniversary. The Saturday teams play in the West Sussex Invitation League and in 2016 the first eleven won the Division 4 title.
Transport
Rustington shares Angmering railway station with Angmering and East Preston. Trains from this station go to Brighton and Portsmouth/Southampton, and some to London.
Bus services to Brighton and Portsmouth are provided by the 700 Coastliner.
from www.wikipedia.org
If you have a question about our area please give us a shout, we would love to hear from you.