Referencing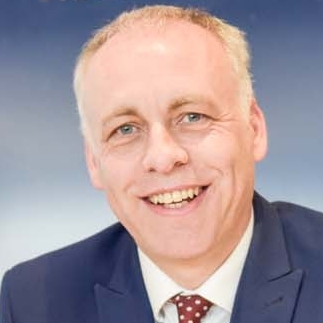 By
Shaun Adams
Subscribe to newsletter
At Cooper Adams Letting we only offer one reference service – Fully Comprehensive
We believe its quality rather than speed that counts when it comes to tenant references. So while we provide tenant referencing and credit check reports as quickly as possible, we will not compromise on quality. Waiting an extra day for a reference is a small price to pay for securing quality tenants.
Employment Status
Information about the applicant's current employment and salary information are obtained from the employer in writing.
Employers are asked for confirmation of the applicant's position, status (full/part-time, permanent/temporary), length of service and salary.
Employment history covering 3 years is, where possible, checked and verified. In the event that a previous employer no longer exists payslips / P60's / P45's are requested.
Applicants may, depending on circumstances and other information provided be required to produce Contracts of Employment.
If an applicant is self-employed a reference will be obtained from their accountant and where possible certified copies of their most recent accounts or tax returns. Other proof of income, such as bank statements may also be requested to confirm income.
Other Income
In all cases documentation is required to support information in respect of other income i.e. pensions, investments, family credits, savings
Verification of Address or Addresses
Proof of current and previous addresses/residency is required for each applicant. We are able to confirm information supplied through the use of specialist data bases including information from Voters Rolls. In the event that this information is not available applicants will be required to provide proof of addresses by means of acceptable documents such as utility bills, bank statements (we do not accept mobile phone bills as proof of residence)
County Court Judgments IVA's & Bankruptcy Data
Each applicant and related address supplied is searched for CCJ's, Bankruptcy and IVA data.
Bank Account Validation
The information provided by the applicant is verified to be valid and correct.
Landlord/Letting Agent Reference
If the applicant is currently in rented accommodation enquiries in writing will be made to the landlord/letting agent in respect of the applicants conduct. In some cases sight of the current tenancy agreement will be requested.
Assessment of Affordability
From the information provided and verified every applicant or guarantor is individually assessed using a rent to earnings ratio and taking account of income and existing commitments to confirm their ability, at the time of the referencing being carried out, to meet the rent payments.
The applicant's bank statements will highlight their lifestyle and affordability. We are able to see how much the applicant receives in their account each month ie. wages, pensions etc., what day they receive it and where the money is coming from. We check rental payments going out and any other recurring monthly expenses. Affordability is key.
Guarantors
Once we have verified the information given by an applicant and have assessed the rent affordability we may recommend a guarantor. There are many reasons for this such as current employment is within a probationary period, applicant is a student or on low income, has just started their own business and financial information is not yet available, there are breaks in employment history.
Overseas Applicants
Passports, work permits and visas of applicants from overseas are checked and verified.
Company Applications
References are obtained from accountants together with most recent set of management accounts. Companies House search / verification and copies of last filed accounts.
All guarantors are subject to the same referencing checks and assessment as applicants.