October Gardening Tips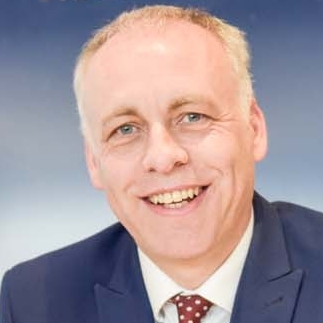 By
Shaun Adams
SUBSCRIBE TO NEWSLETTER
1. Money Saving Tip. There are lots of seeds which can be saved now from plants in your garden. Poppy, foxglove, aconite and verbascum produce thousands of seeds which, if sown next spring, will flower the following year. Allow some sweet pea to set seed. Dry the seed and store in a paper bag in a cool, dry drawer. Label each bag.
2. Time Saving Tip. Set the cutters of the lawn mower high and use it to collect leaves off the lawn. It's quicker than brushing them up.
3. Cover the pool with a fine net to prevent leaves blowing into the water.
4. Lift dahlia tubers before the first heavy frost. Dry them off and, before storing, examine them closely to make sure there are no slugs lurking or damaged roots which would rot.
5. Remove bedding plants and add them to the compost heap. Tidy up raking off all the debris and weeds. Fork the ground over and either plant for a winter show or leave the soil rough to allow the frost to kill pests in the soil.
6. Prune the climbing roses cutting old stems out as close to the soil as possible. Tie in the new growths training them at an angle to encourage flowering side shoots for next year. Mulch the soil surface with old farmyard manure.
7. Prune raspberries cutting out all of the canes which fruited this season. Thin out the new canes and tie them in about (10 cm ) 4 inches apart. If possible don't leave stumps above ground level as they may encourage disease. Apply a deep mulch of compost or farmyard manure.
8. Check the ties and pads of all trees and shrubs. The stem growth has been great this year and the ties may be cutting into the bark. If the tree can stand on its own feet remove the support. Fill the hole where the stake was with a good, rich compost as a treat for the roots.
9. The herbaceous border will be looking tatty with a few remaining flowering plants. Remove all the old leaves and weeds where the slugs and snails are hiding. If the area is small surface the bed with coarse grit. It will deter slugs and open up the surface allowing water to drain away.
10. Turn over piles of garden debris before burning to make sure there are no hedgehogs about to hibernate in the base. Leave a few small heaps under hedges to attract them.
If you need advice on your property - selling or letting we would love to help.
image from freeimages.co.uk