Next steps for a buyer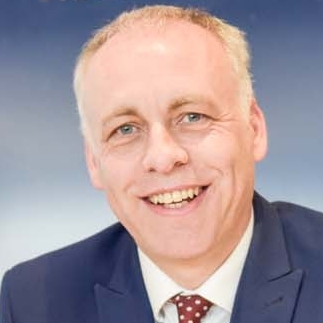 By
Shaun Adams
Subscribe to newsletter
We recommend getting all this in place before you start viewing properties.
My offer has been accepted, I'm buying through Cooper Adams? What are the next steps?
Ideally, the best way to get your offer secured is before you start viewing properties get your mortgage in place and a solicitor. We put these in place daily, so obviously can help you with these.
If these aren't in place, the sooner they are put in place the better.
A seller is much happier to accept an offer, stop further viewings and remove a property from the market when these are all in place.
Why is that?
Because you are now ready to proceed without delay. Delays to a seller means you as a buyer have more time to change your mind - not good news for the seller. Also, you may not be able to gain access to the funds you need to proceed with the purchase.
OK so how do I prove my mortgage is in place?
You need a mortgage agreement in principle.
What does this mean?
An agreement in principle (AIP) – also referred to as a Decision In Principle (DIP) or Mortgage In Principle (MIP) – is a written estimate or statement made by a lender to say how much money it would lend you if you were to buy a property.
The aim of an AIP is to give you a clearer idea of how much you could afford to borrow so that you can browse properties in your price range…and eventually, put an offer on one! Many estate agents (and sellers) will only take you seriously if you have an AIP.
An AIP is not the same as a formal mortgage offer, so you will still need to apply for a mortgage once you've had an offer on a property accepted.
How do I get an AIP? Speak to us at Cooper Adams and we can get this arranged for you.
To get your AIP you will need to email your broker the following documents straight away - ID documents, Min three month's pay slips & P60, for self employed one or preferably min two year's accounts, the last three month's bank statements for all accounts and any gift letters.
Our mortgage broker is independent (not tied to just one lender) they can choose the best value mortgage to suit your circumstances. Brokers earn a commission from the lender and some (not ours) charge a £500 admin fee. The broker will need lots of info from you to provide to the lender to decide if you are a safe risk and can truly afford to make the monthly payments. The sooner this is provided, the faster the process. Our recommendation is to always provide any information required the same day by email.
Any cash part of an offer whether it's a 10% deposit or all cash will also need to be verified (proof provided) by Cooper Adams to have an offer accepted.
Why have a solicitor in place at the start?
Getting solicitor quotes, instructing a solicitor to be ready can take days, sometimes weeks. This will delay the transaction and an estate agent cannot formally agree a sale with a Sales Memorandum until solicitors have been instructed. No legal work can start this is why it is so important.
At Cooper Adams we deal daily with solicitors, we know why the slow/poor service ones are so cheap. We can help with quotes and give you some advice.
To stop any delays, again our recommendation is to always provide any information required the same day by email.
If you are selling a property... you will need to let us know your agent's details as we will need to check the whole transaction is secure.
If you need any help or advice, no matter how trivial the question is, please ask us.