New Home Sales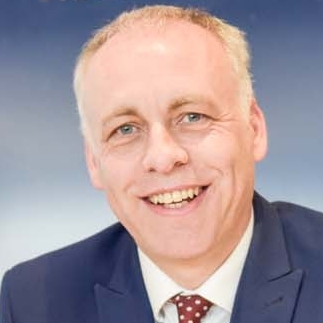 By
Shaun Adams
Subscribe to newsletter
We take your business very seriously
We are proud to be making a mark in the Land and New Homes market by not only understanding the needs of landowners and housebuilders but by offering the specialist services to gain maximum customer satisfaction as well as high profitability for you.
Our team take all aspects of the launch and the whole entirety of the project very seriously. The team draws on a wealth of experience in managing the site sales operations for our clients. You can certainly depend on us to fully represent you and to uphold your best interest.
Attention to detail is so important, we treat all our developments as premium developments, whether a small local builder or one of the UK's leading housebuilders, every aspect needs to finely tuned. The heart of our business is to always to secure the best value for our clients at all times. Whether this is in sales or lettings, long or short term gains.
With us by your side mirroring the way you do business we will help you take your investment up a gear.
Our team's management and marketing of new homes is second to none, we work closely with the developer from one-off builds to large multi-phase sites. Personally overseen by Cooper Adams founding MD, Shaun Adams and his team. Our combined 100 years local experience gives any developer total peace of mind for an efficient, swift and profitable transaction.
In the past few years - We are the No.1 choice for new home sales in the BN16 and Arun area. We have been instructed by GD Homes, Cala Homes, Holmes, Churchill and McCarthy & Stone. Our three offices are based in BN16 but successfully sell in BN12 BN13 BN16 BN17 & BN18
We have a large database of new homes buyers and this is still growing.
How do we benefit in the sale of new homes?
1. We have many spin-off enquiries from our other sites and potential buyers for you.
2. We give continual advice on the design stage to extract maximum profit ie redesigning the plot and property layouts to get a higher yield.
3. We offer an included design service for the branding, brochures and signage.
4. We have a comprehensive marketing campaign including Facebook and a mailing list of 10,000 people.
5. We sell many properties off-plan with reservation agreements meaning as soon as the build is complete, people can move in and you get paid.
There are many other reasons why appointing us will make you more money and because of this our fees are not the cheapest. You will always end up with higher profits utilising us.
We would love to chat.