Material information for property listings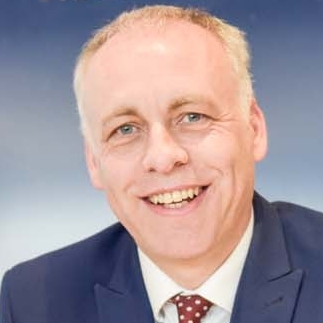 By
Shaun Adams
Subscribe to newsletter
National Trading Standards and UK Government have introduced regulations for more information to be displayed upfront when advertising a property for sale in 2022.
This makes complete sense and Cooper Adams have been well ahead of the game has always provided maximum information upfront on all our properties.
Shaun Adams of Cooper Adams was asked to join the Agents Advisory Board - a steering group advising National Trading Standards and the UK Government to help shape the direction of travel for the implementation of services to assist home movers in England & Wales.
Shaun was asked to participate in a webinar to discuss the new regulations.
By the end of May 2022 a property's council tax band or rate and the property price and tenure information (for sales) must be included on all property listings. These changes represent the first phase of a project by the National Trading Standards Estate and Letting Agency Team, in partnership with industry leaders and the UK's major property portals, to define what constitutes material information for property listings.
Part A of this three-phase project includes information that is considered material for all properties. A further two phases are being developed, which will incorporate further material information such as restrictive covenants, flood risk and other specific factors that may impact certain properties.
National Trading Standards wants all material information to be mandatory on property listings once all three phases of the project are complete. At that stage, agents will need to include all the required information before it is listed on a property portal.
Evidence shows overwhelming support amongst agents for the mandatory disclosure of material information, with benefits cited including a reduction in unnecessary enquiries, swifter sales and fewer transaction fall-throughs. Last year, National Trading Standards and its industry partners surveyed more than 300 agents and found that:
9 in 10 (91%) agreed that a defined list of basic material information would help improve clarity for the industry
93% supported the mandatory disclosure of information relating to property tenure
88% agreed that leasehold details should be disclosed.

Three stages of material information disclosure
Part A
Information that, regardless of outcome, is always considered material for all properties regardless of location. This information generally involves unavoidable costs that will be incurred by the occupier regardless of the use of the property.
Part B
Information that must be established for all properties. It applies mainly to utilities (and similar), where non-standard features would affect someone's decision to look any further at that property.
Part C
Additional material information that may or may not need to be established, depending on whether the property is affected or impacted by the information. Applies to properties affected by the issue itself because of, for example, the location of the property.