Marketing your property around the world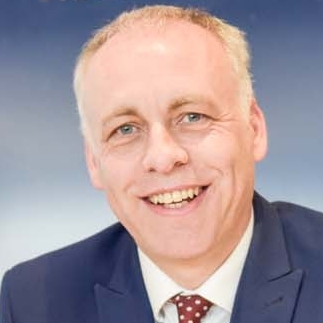 By
Shaun Adams
SUBSCRIBE TO NEWSLETTER
Marketing your property around the world
(and just around the corner)
Nobody does more than we do to find the right buyer for your property, whether they're from across the road, or across the world.
It's all about the internet
These days having a good internet presence is crucial – whether attracting buyers from around the world or just around the corner! This is why we'll market your property, complete with photos, descriptions and floorplans, on all the most popular property websites as well as our own. We are a founder member of OnTheMarket.com an agent-owned property portal featuring hundreds of thousands of properties to buy or rent across the UK. OnTheMarket.com has no advertising and a clean, uncluttered design supporting a quicker property search, presenting properties beautifully, clearly and accurately.
Ready, aim fire!
As soon as you instruct us, we'll fire out your property's details by email, text and post to our database of around 1000 potential buyers.
Then we'll follow it all up with phone calls to those we know to be really keen, and start to book in the viewings.
London calling
In the old days, it was often useful to have an agent with a string of offices to promote your property.But in this internet age people rarely go into their local estate agents to find out what is for sale in another town miles away. These days, people go online of course. So having your property promoted in a chain of branches around the UK isn't nearly as useful as having it well promoted on the main property websites – which is exactly what we do, giving your property just as much coverage as a 'chain' agent. However, to make sure we're using belt and braces, our intensive marketing and advertising directed to the capital means we get 600 new website hits from London buyers every month as well as all the others locally, in the UK and from overseas. Many are especially searching for holiday homes as well as retiring to the coast. This means we are marketing your home to the widest audience possible. Source: Analytic data collected during March 2016.
Well-known windows
Despite the power of the internet, people do still like to window shop, and potential buyers, especially property investors, like to come into the offices to discuss new properties coming on to the market.
You'll have seen our prominent office, right in the heart of Angmering, East Preston and Rustington – great for Sunday strollers browsing properties!
Prominent in the papers and magazines
Newspapers are still a good source of enquiries, so we'll also advertise your property in the local papers. We can also organise advertising in publications like 'etc' magazine Sussex Life or Country Life, which can be a good source of enquiries for certain types of property. We also have our own magazine – 'On the Move' showing all our properties and lots of moving tips. Our 'On the Move' magazine is distributed locally to spa's, hotels, country & golf clubs, beauty salons, health centres, restaurants, sports clubs and reception areas of many businesses; as well as to potential buyers in Surrey and London.
Sales and lettings working together
Our sales and lettings teams work alongside each other to support our clients' total needs. For example, vendors sometimes consider letting their home for a while to enable them to move into a newly purchased home immediately; and buyers looking for investment property often come to us for advice on a property's rental prospects.