How we promote your property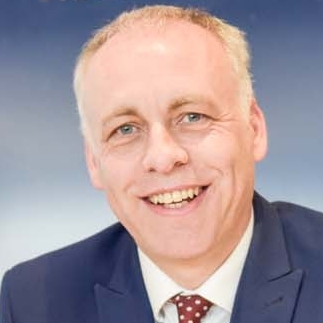 By
Shaun Adams
Subscribe to newsletter
At Cooper Adams, we truly believe in getting it right on three important things - Price, Promotion and Presentation.
Your property needs to be at a price we recommend to attract the most interest.
Your property needs to be presented to the optimum, decluttered, spotlessly clean and presented well. The photos, brochures and adverts need to look amazing.
Today we will talk more about promoting your property...
Still, many agents only use a fishing rod to hook a buyer from the internet, this can work but will only find active buyers who are looking regularly at the property portals. These buyers may not pay the best price.
Not all buyers look at the property portals.
We use a fishing net. Our net catches more potential buyers so you can pick and choose from offers.
Newspapers - We still advertise in them, lots of people look at them. Some aren't even looking to move but seeing the right property can initiate this.

Window displays - People look at our window displays every day.

Our own website - We drive a lot of traffic to our site and get a lot of enquiries from it. It is optimised for Google searches.

Boards - People drive around the areas they like, they then contact us when they see a board.

OnTheMarket.com - The fastest growing property portal in the UK, we were the first local agent on it. They target their advertising in London.

Facebook - We pay a marketing company to target potential buyers with your property - This is different to other agents who list it for free on facebook. Our paid-for advertising on Facebook is driven via laser focussed analytics to reach people matching a profile who may buy your home.

ETC magazine - Many of our properties go in this glossy magazine, even if you aren't in here every enquiry we get we obviously talk about your property if it is in their budget.

Country Life property website – All our properties are seen on here.

Our database – We have a database going back over 15 years with thousands of buyers, we contact everyone looking for your type of property.

Google advertising – We employ a specialised company who target buyers looking in our area and drive this to our website.

Our offices - Every day people come in and register, we sit down with them and talk through everything within their budget, our job is to convert enquiries into viewings then viewings into offers.

Facebook videos – Every new home to the market we do a sneaky peek video, advising people to pre-register their interest, people share and like the video.

Flyers in your area – With your permission we alert people living near you about your home, they may know friends or relatives who want to be local.

Editorials – We have access to large format full-page adverts for our properties in the local press and secure this whenever we can.

Last but not least, Rightmove – The UK's biggest property portal. Very important but not the be-all and end-all.
As you can see, if there is a way of promoting your property to more avenues we have it covered – think of any new ideas? Share it with us and we can implement it. Maybe we should walk the streets with a sandwich board and loud hailer?
All of these we include in our package unless you advise us otherwise.