How to present your garden when selling your home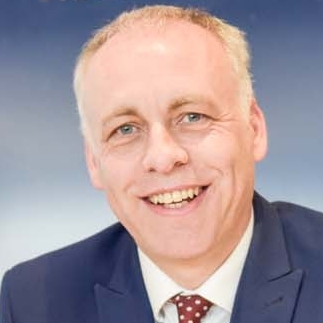 By
Shaun Adams
SUBSCRIBE TO NEWSLETTER
Selling your house is about first impressions. If the first impression isn't good, you rarely get to make a second. When people look around a house they are looking at the potential of the property – the rooms, the space, the garden. But not every house hunter is an expert in 'what could be'. It's important to help their imagination along by presenting your property in the right way. One sometimes overlooked aspect of preparing houses for sale is the garden.
Yes, most people look for space in a garden, although more is not always 'more' for everybody. It's vital to present what you do have in the right way, however. A lot of house buying goes on in the warmer months, a time when lawns and vegetation grow quickly, so it's good to keep on top of these things.
The key is to look smart and colourful without looking too high maintenance. It wants to be inviting, but maybe not too impressive, as not everyone is a keen gardener, and an impressive garden can look like a lot to take on. Containers are good, they tend to say 'low maintenance.'
The front of the property is the most important to keep clean and tidy and simple, as this really is where the first impression happens. Hanging baskets are an inexpensive way to make a good impression. If you have a lawn, do your best to keep it healthy and well-mown while selling your home.
If you need any other advice, please feel free to call us, as we're more than willing to share our wealth of experience.
If you know someone thinking of a move and you think would benefit from our selling & letting tips please forward this on to them. Also download our FREE eBook at www.cooper-adams.com/freebook
For your own personal advice on any aspects of selling or letting please us. We do free valuations for all, even if you're not ready to sell for a few years it's good to be up to date with your biggest tax free asset. Please contact the Cooper Adams team to book a valuation specialist to pop round and take advantage of our expert free advice.