How to light up your home to sell it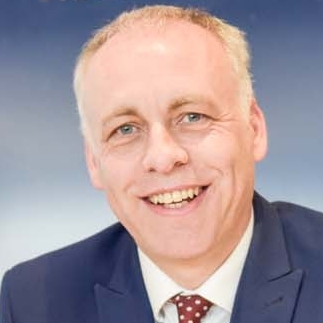 By
Shaun Adams
Subscribe to newsletter
You've done the decorating, the decluttering and the gardening, you're just about ready to sell your home. But wait! Have you thought about the lighting?
"Yes, I have lights," you might say. "Check." But lighting your rooms can be about more than just a bright bulb and an attractive lamp shade. Think of your home as a photograph. We've all seen the results of bad lighting in a picture. The graininess, the things you can't quite make out, or that horrible, washed-out look.
Firstly, lighting is not all about light bulbs. Probably the majority of your viewings will happen during the day, so it's about making the best of the natural light first. Open up the blinds, tie back those heavy drapes, let the light in.
Then there's lamps. Another way to think of your home might be like a film set. Yes, lamps can help brighten up a dark corner, but it can be used in subtler ways to bring out different atmospheres in different rooms. Think about the colour of your light bulbs. I'm not talking red, green, blue necessarily, but think about whether you want a warmer or cooler kind of glow.
Also consider your fittings. Are they there because they were the bulk standard that the DIY store had at the time? (There's no shame in it, it's okay.) How do they sit within the whole scheme of the room?
And lastly, don't forget exterior lighting. At the front, particularly, this can add to that important first impression, but also at the back, some inexpensive solar lights, or little LEDs in the decking, can really add something.
If you know someone thinking of a move and you think would benefit from our selling & letting tips please forward this on to them. Also download our FREE eBook at www.cooper-adams.com/freebook
For your own personal advice on any aspects of selling or letting please us. We do free valuations for all, even if you're not ready to sell for a few years it's good to be up to date with your biggest tax free asset. Please contact the Cooper Adams team to book a valuation specialist to pop round and take advantage of our expert free advice.