How to create a showhouse look selling your home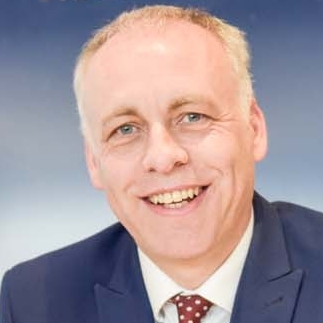 By
Shaun Adams
Subscribe to newsletter
New build housing projects almost always have show homes. There's got to be a reason for that, for them to spend what must amount to many thousands of pounds to create… well, what are they creating? A dream? An ideal? A snapshot of what could be yours if you make the purchase?
When a prospective buyer comes to your home, it would great if you could get the same effect – to sell them on the 'idea' of your home. You may not have thousands of pounds to suddenly splash out on show home décor, but there are things you can do fairly inexpensively to create the right impression.
We're passionate about homes and about doing everything we can to maximise the opportunities to sell your home and to get the best price we can, so with that in mind, here are a few things we could suggest to help you easily get that show home look:
Space and simplicity. It can be beneficial to remove everything except (the most critical) furniture from a room, then see what else you really need to put back.
Neutral colours. White, cream, magnolia.
Mirrors and lamps. Light, light and more light. Don't go blinding anyone, but well-lit rooms look attractive. This can be achieved by clever placement of mirrors and additional lighting, such as lamps. But make the lamp more than just a light, make it a feature.
Clean and fresh. Cleaning goes without saying, but look at your bedding and any soft furnishings. If they are a bit tired, even a relatively cheap new one is likely to look better. Yes, the reality is that you live in your home, but show homes never really look all that lived in, but rather that they are about to be lived in, so do what you can.
Finishing touches. It's the little things. Candles, flowers, fruit bowls… you get the idea. Just not too many of them.
If you know someone thinking of a move and you think would benefit from our selling & letting tips please forward this on to them. Also download our FREE eBook at www.cooper-adams.com/freebook
For your own personal advice on any aspects of selling or letting please us. We do free valuations for all, even if you're not ready to sell for a few years it's good to be up to date with your biggest tax free asset. Please contact the Cooper Adams team to book a valuation specialist to pop round and take advantage of our expert free advice.