Green Deal finance schemes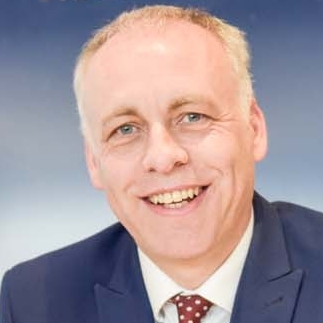 By
Shaun Adams
SUBSCRIBE TO NEWSLETTER
The Green Deal finance schemes launch officially today, bringing new obligations of disclosure for agents, sellers and landlords, and the conveyancing profession.
Lenders, as well as prospective purchasers and tenants, will have to be told about any Green Deal loan.
Green Deal is basically a loan towards home energy improvements (new boiler/improved insulation etc) that is repaid via the properties gas/electricity bills.
The loan is not against the householder but is against the property and remains with the property if the homeowner moves.
However, there are concerns that consumers will give the initiative the cold shoulder after it emerged that just five households have signed up to the Green Deal in the three months since the scheme went live. The newly announced interest rates range between 7.67% and 9.34%, depending on the length of the loan. There will also be a set-up charge of £63 plus an annual admin charge of £20.
Conveyancing expert Rob Hailstone, of Bold Legal, said that, contrary to belief, the loans will not appear as a charge against the property. However, after a Green Deal loan is agreed – and such arrangements could span 25 years – future purchasers and tenants will find themselves having to repay the loan through their electricity bills when they become the "bill payer for the time being".
The Energy Act 2011 places obligations on those selling and letting out Green Deal-improved properties, including the duty to disclose key terms of the Green Deal plan. The Act also requires the acknowledgement of the buyer or tenant that they will be bound by the Green Deal plan.
If they refuse, the Green Deal plan can be cancelled but the Government has powers to chase the previous property owner for compensation. In the event of a dispute, a Green Deal ombudsman can be used for arbitration.
The EPC will have a banner at the bottom of the first page to indicate the presence of a Green Deal.
Estate agents, letting agents, auctioneers, landlords and private sellers all have duties of disclosure before first viewings that the property is subject to a Green Deal. This obligation can be met by producing the full EPC, which must have been updated with the detail of the works undertaken.
At least seven days before contracts are exchanged, buyers must be given disclosure documents spelling out the full deal. In the rental sector, future tenants will have to acknowledge and agree to accept liability for the Green Deal plan. If the original bill payer fails to give the proper disclosure, then they may have to repay the whole of the original loan plus interest.
The new owner or tenant will have 90 days to challenge whether they are responsible for repayment of the loan.
There is no proposal to establish a register of properties subject to a Green Deal plan, as the Government believes that the updated EPC, and disclosure and acknowledgement requirements will be sufficient. A new property information form (TA6) is due out in the first quarter of this year, and will include a question about the existence of a Green Deal plan.
Hailstone believes that some property owners will opt to pay off the Green Deal plan early, rather than risk complications with the sale.
Even the Property and Energy Professionals Association, which has worked with the Government on its flagship initiative, has greeted the official launch with the suggestion that consumers will look to upgrade their properties without using the Green Deal.
Stephen O'Hara, PEPA chairman, said: "Whether the majority opt to access a Green Deal loan or decide instead to fund any improvements through a different channel, it will be the uplift in the installation of  energy-saving home improvements that will be the true measure of success for this initiative."
He said: "As fuel bills continue to rise, more consumers are likely to be looking at ways they can reduce their energy consumption in order to lower their bills. The opportunities that the Green Deal offers are vast and we hope that the Government will now invest in building wider consumer awareness of the scheme and its many benefits. "While we are unlikely to see an early surge in Green Deal loan applications, over time we expect to see more and more home owners and even tenants in rented accommodation look into the scheme and explore how it could work for them."
A £2.5m marketing push is due to be launched this week to publicise the scheme, whose launch has been lambasted by Labour as a shambles.
The following links should prove helpful:
https://www.legislation.gov.uk/uksi/2012/1661/made
https://www.cml.org.uk/cml/policy/issues/6709
Courtesy of estateagenttoday.co.uk