First Time Buyer Guide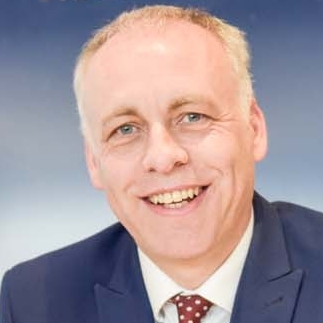 By
Shaun Adams
Subscribe to newsletter
Buying your first home can be daunting. Here is our guide and some useful tips for you.
1. Mortgage / financial advice. Know your budget. Why not have a free no-obligation chat with our independent in house mortgage advisor. They will look at your income and savings and advise you what likely mortgage you can get or where you need to be to get a mortgage you want. They will advise you the costs involved in buying and deposit needed, this will give you a good idea on what savings need to be in place and the monthly mortgage costs. If your parents are helping you with the deposit the advisor will look at the whole picture with you.
2. When you have this in place before you start looking, speak again to our advisor as the criteria may have changed. Ask the advisor to provide you with something in writing to reflect what mortgage you can get, keep this together with your savings account statement.
3. Get an idea on refurbishment costs, if you want to buy something that needs doing up you will need some extra savings to get essentials done.
4. You will need a solicitor when an offer is accepted, it's a good idea to get this ready now, get some quotes or ask us at Cooper Adams to get some for you, you can appoint one but keep them on hold and incur no costs while you look.
5. Then you are ready to start looking. Have a look online and with your budget in mind go and view some properties. Never choose the first one until you have seen a few. If one ticks all the boxes - you are ready to make an offer. Don't rush into this but also don't wait too long as someone else may buy it.
6. If it's the one for you, think about making an offer. Think to yourself if I had to, would I pay full price? Whatever you decide, try a lower offer, ask the agent what they think the owner would take. You'd be surprised some lazy agents just want it sold and won't worry too much about the owner. Make sure you show the agent your mortgage and deposit proof, give them a copy.
7. If your offer is accepted - great news! The agent will need your solicitor and mortgage details to confirm in writing to all parties.
Make sure the agent stops marketing the property as you will soon start running up a legal bill. It is quite normal for the agent to take the property off the market when the sale goes into hand. For this to happen they will need the full names of all buyers, their dates of births with ID for money laundering checks, your solicitor's details (Cooper Adams can help you with all this), proof of your finances including mortgage, cash details and deposit proof. After all this has been verified Cooper Adams will request the owner to remove the property from the market. We want to treat people fairly as we would like to be treated ourselves, we only want to sell to one person. Even if a property is taken off the market, up until exchange of contracts legally we have to put any further offers forward to the owner (unless they instruct us not to in writing). The chances of more offers coming in are remote as most people offer straight after they view. Also most owners will refuse new offers as it is really not fair on their initial buyer and why start the whole process again and go back to square one? So in essence getting prepared before you offer will benefit you and speed up the process. Again I reiterate further offers are unusual, we as an agent do not like it and have to stick to the law, we will always keep you in the picture.
8. When you receive all the sale agreed letters why not view again? Now your offer has been accepted you will see it in a new light, your soon to be new home. Please book another time.
9. Let your mortgage advisor and solicitor know you are now buying a new home.
10. Every form you get from your solicitor and mortgage advisor, try and fill it in that day and return it for maximum speed.
11. The purchase can take around 12 weeks on average, the agent should call you weekly to keep you informed.
12. Your solicitor will liaise with you for paperwork and any payments.
13. Your mortgage company will carry out a mortgage valuation survey on the property. This is quite brief. If you would like a more comprehensive survey, speak to the agent.
14. You will receive a formal mortgage offer to say the mortgage company are happy to grant the mortgage on your new home.
13. The date will come when you set the move-in date and exchange contracts, exchanging means you are legally bound to buy.
14. On completion/move-in day the estate agent will call you to say the keys are ready for collection.
WELL DONE
If you need any FREE mortgage advice please call us on 01903 791 727 or contact us