Days to sell
Subscribe to newsletter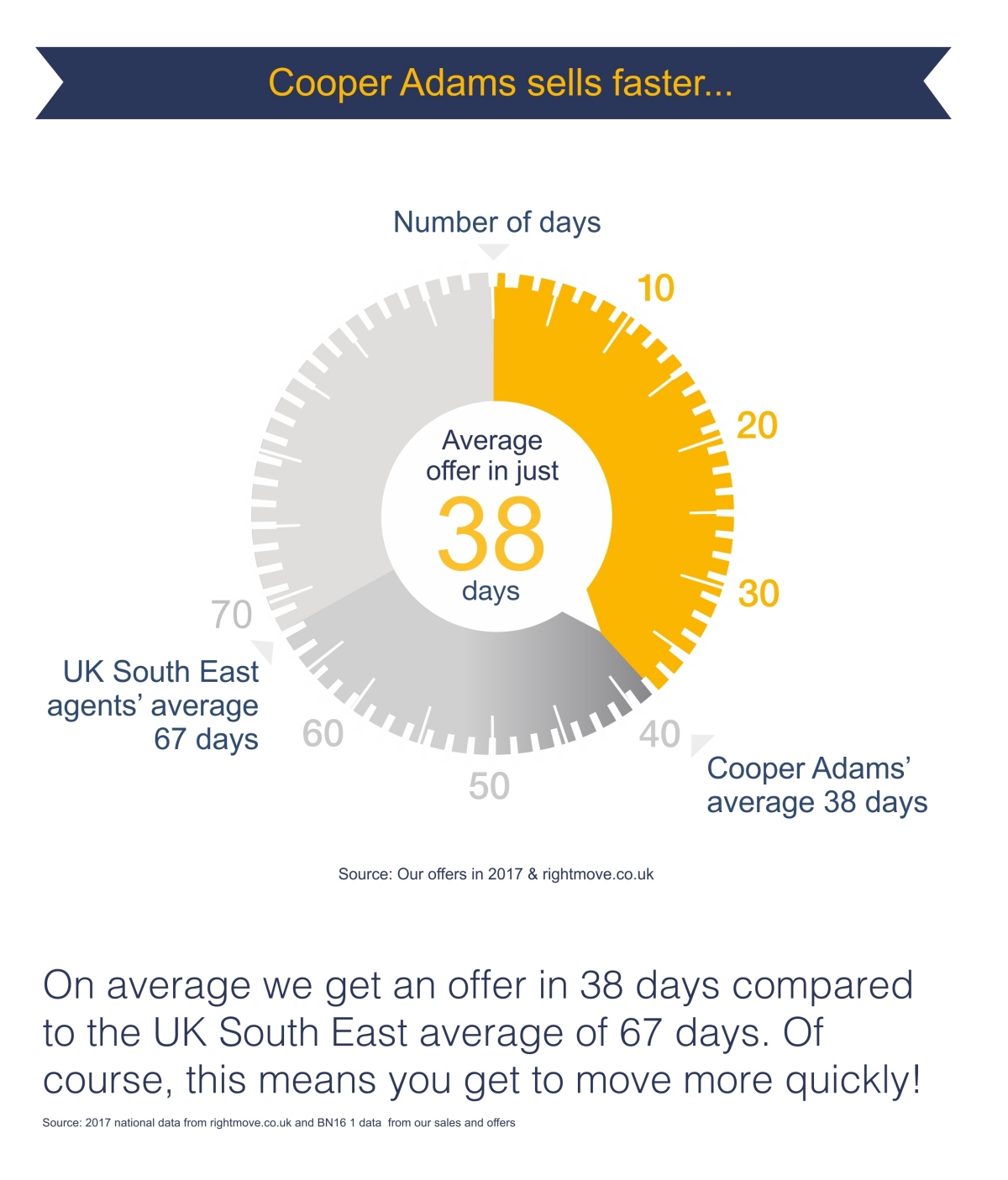 On average we get an offer on our properties after 38 days compared to the Rightmove UK South East average of 67 days. So not only do we achieve higher selling prices for our clients but quicker sales.
How do we do this?
Firstly we take time to prepare all our marketing (30 stages)
We carefully put our magazine style brochure together with the ultimate photography and engaging exciting descriptions.
Once everything is 100% ready we launch to our own database of hot buyers.
We display the property everywhere we can to buyers and even people who've not thought about buying yet. (These buyers will pay more).
We accompany 100% of viewers with next day comprehensive feedback.
These are just a few things on how we sell quicker and for more money compared to our competitors.
Choose an agent wisely who can leave you more money in your pocket and a bigger smile on your face. Remember the cheapest agent can end up being the most expensive agent.
For a FREE valuation and a chat about how we can achieve you more call us without delay. Even if you are not thinking of moving for years a FREE annual valuation is important as it's your biggest tax free asset.