Choosing a letting agent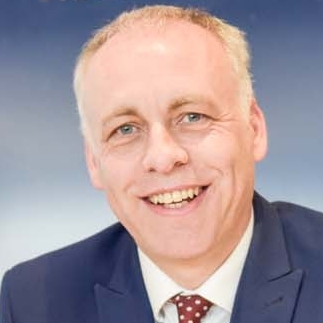 By
Shaun Adams
SUBSCRIBE TO NEWSLETTER
Our Letting Service
What is important when choosing an agent to let through?
Smart landlords want maximum returns on investment, minimum voids and no hassle.
Our landlords tell us they love having really happy tenants always paying on time.
Any problems always dealt with straight away.
A letting agent should be really caring about your most major asset.
We are we the only letting agent (that I know of) who carrys out 'tenant home checks' before we even start our referencing.
People are home checked before they get a rescue cat so why not before they live in your property.
Our tenants have to pass eight different referencing procedures as well as tenant home checks – we visit a tenant in their current home before any tenancy. (Part of our referencing includes: Credit bureau, current & previous employers, current & previous landlords, recent bank statements, proof of addresses and electoral roll)
We use professional photography and floor-plans on all our lets.
If you want the best tenants – we are ready to help you – Cooper Adams – As good as our word.
What makes us different…
We only choose tenants we would be happy living in our own home.
We are the only agent who home checks all local potential tenants. (We visit their current home and let you know all is in order)
Our vetting procedures are second to none – we are extremely thorough, we reference tenants AND guarantors eight different ways (credit bureau, current & previous employers, current & previous landlords, recent bank statements, proof of addresses and electoral roll).
Our superb marketing and photography gets higher rent and faster lets, we always use pro photography and floor-plans.
We review all rents annually for our landlords.
We work alongside a solicitor who specialises in new letting legislation, making sure our landlords are protected.
We offer a 24 hour 365 day contact service via our telephone and web chat dealing with problems quickly means less hassle for our landlords.
We inspect more frequently and try to sort our tenants' problems first before bothering the landlord.
We are approved by West Sussex County Council Trading standards and their 'Buy With Confidence' scheme as well as the National Association of Estate Agents and the National Association of Property Professionals who inspect our accounting procedures annually. We are also members of The Property Ombudsman scheme.
We are the only local agent to be – 'The Tenant's Voice' approved – who vetted all our letting procedures to make sure we are fair and trustworthy.
We like to deal with any problems rapidly before they escalate saving money for landlords.
Cooper Adams' company owner, Shaun Adams, is always on hand overseeing all our tenancies.
You may be a private landlord who likes to manage his own property, or a busy person who wants his property professionally cared for and for all the aggravation to be dealt with by someone else, or maybe a professional investor landlord wanting to build his portfolio with the benefit of expert help, without having to be 'hands on'. In each case our Professional Letting expert can assist you and make your life as a landlord much, much easier. For prompt personal attention please contact us without delay.
Some landlords who live hundreds of miles away ask us to supervise major works before letting, we can organise quotes for refurbishments, liaise with the landlord and get the property ready for letting.
We offer three services for landlords
Full management, Rent collection and Let only.
Our full service comprises of:
1. Advising as to the likely rental income, arranging and co-ordinating works if the landlord is not local.
2. Advertising and generally marketing the Property and carrying out viewings.
3. Interviewing prospective tenants (making sure the tenant fits the landlord's requirements) carrying out credit search and referencing ( to include county court and insolvency records, electoral roll and bank details verification, taking up references employment references and if applicable landlords over 3 years) Where necessary, additional security would be requested by means of a guarantor. In the case of a limited company, a full company search and accountants reference will be taken.
4. Preparing the Tenancy Agreement necessary for the Landlord to gain protection of the relevant Rent and Housing Acts, and renewing the Agreement where necessary at the end of the Term.
5. Liaising with a Landlord's mortgagees where necessary with regard to references and Tenancy Agreement.
6. Arranging for the signing of the Tenancy Agreement and collection of rent for first rental period together with any dilapidation/security deposit paid.
7. Collecting the rent in line with the rent payment periods contained in the tenancy agreement and paying over to the Landlord less any fees or expenses due or incurred for the period. Payments will be made by direct bank transfer together with a detailed rent statement.
8. Arranging with service companies (principally electricity, gas and water) for meter readings and advising them of the transfer of service contracts to the tenant at the beginning of each tenancy.
9. Regular inspections of the Property are carried out on a three monthly basis.
10. Co-ordination of repair or maintenance including arranging for tradesmen to attend the Property and obtaining estimates where necessary, supervising works and settling accounts from rents received.
11. Making payments on behalf of the Landlord from rents received for water rates, insurance premiums, etc.
12. Carrying out a full property inspection and inventory check at the end of the tenancy and dealing with matters relating to unfair wear and tear before releasing the tenant's deposit. (Inventory documentation will detail the fixtures, fittings and condition of a property prior to the commencement of a tenancy, this will subsequently provide the basis for settlement in a deposit dispute. If an inventory is inadequate or non-existent then a deposit adjudicator is likely to award the deposit to the outgoing tenant, leaving a landlord out of pocket for any dirt or damage that is left behind. Cooper Adams highly recommends that landlords commission a professional inventory. Cooper Adams can arrange for an inventory to be compiled.) This list is not exhaustive as we do many services above and beyond a 'normal letting agent'.
Key-holding and house checking service
We also offer a key-holding and house checking service for holiday homes or owners that are away a lot. We inspect as regularly as you wish, or as often as your insurance company requires, ensuring the property is secure and weather tight.
Our service comprises of:
1. Inspecting the property for security and weather damage inside and out including all boundaries.
2. Collecting post and clearing junk mail.
3. Ensuring security devices all functioning correctly, including lights/radios on timers etc.
4. Ensuring heating is on low during winter months and loft hatch ajar.
5. Meter readings and compiling a log.
6. Emailing the owner.
7. Arrange physical repairs or maintenance if required.
8. Acting as keyholders and liaising with alarm company, maintenance and services.
Our letting service includes:
Assessing the market rent.
Advertising in local newspapers, and on the internet etc. as needed.
Accompanying all prospective tenants on viewings of the property.
Thorough vetting of tenants.
Preparing & executing the tenancy agreement following all current legislation.
Processing all rents on time and forwarding to landlord.
Arranging optional insurances for: guaranteed rent, legal fees and buildings & contents insurances.
Issuing 'Section 21 notice' requiring vacant possession when appropriate.
Regular inspections of the property.
Arranging minor running repairs to the property.
Organising services including gas, electricity & water rates etc.
Arranging the testing for gas safety and electrical equipment.
Upon request – forwarding information to the Inland Revenue and/or to your accountant.
Instructing solicitors where and when necessary (some items in this list are subject to additional fees).
Letting a property is just a small part of being a landlord. Once you have let your property you then have monthly rent collections to monitor, maintenance issues to address and how do you know if the tenants are looking after your property? Then there is keeping up with legislative changes and implementing them. All of this takes time and effort and can be extremely stressful.
That's why more and more landlords in East Preston, Rustington, Angmering & Littlehampton are turning to Cooper Adams letting specialists to provide a full property letting service and to both Let and Manage their properties.
Having Cooper Adams letting agents professionally manage your property often adds value to your rental investment as more and more tenants prefer rental accommodation under this arrangement. Independent property management removes 'personal interests' from negotiations and can lead to amicable solutions being reached more quickly. Some corporate tenants even insist on a managed property and will not consider anything else.
Our comprehensive Let and Managed service takes care of everything for our landlords in BN16 and surrounding areas in Arun. Not only does it include all the elements of our Let Only service but, also, our comprehensive Sussex Property Management service with elements many other agents charge for including:
Monthly Rent Collection & Reconciliation
Monthly Invoicing & Account Statements
Fast Rent Transfers (Landlords receive the rent in their account within days of the rent hitting the base accounts)
24/7/365 Emergency Response for all Tenants, Tried & Tested Professional Contractors at competitive rates – our phones are answered day and night every day
Two Interim Inspections per 12 month tenancy
Advance Notification of any Maintenance Needs & Expenses
Insurance Claim Handling, Service Charge & Ground Rent Payments and Annual Tax Returns.
Cooper Adams Simply Switch Service
As a landlord, if you're unhappy with your current letting agent we offer a 'no hassle, no fuss' service to swap to us.
Unlike most agents we look at all our managed properties through a landlord's eyes not as a number on a spreadsheet. We listen to what our landlords want and communicate with them at every step. Letting properties should not be stressful for a landlord if they are you're with the wrong agent.
The best time to switch is mid-tenancy as you will only be swapping agents not both agents and tenants.
There's no upfront fees, we deal with your current agent and tenant for a stress free transfer. Everything is taken care of.
Referencing Information
At Cooper Adams we only offer one reference service – Fully Comprehensive
We believe its quality rather than speed that counts when it comes to tenant references. So while we provide tenant referencing and credit check reports as quickly as possible, we will not compromise on quality. Waiting an extra day for a reference is a small price to pay for securing quality tenants.
Employment Status
Information about the applicant's current employment and salary information are obtained from the employer in writing.
Employers are asked for confirmation of the applicant's position, status (full/part-time, permanent/temporary), length of service and salary.
Employment history covering 3 years is, where possible, checked and verified. In the event that a previous employer no longer exists payslips / P60's / P45's are requested.
Applicants may, depending on circumstances and other information provided be required to produce Contracts of Employment.
If an applicant is self-employed a reference will be obtained from their accountant and where possible certified copies of their most recent accounts or tax returns. Other proof of income, such as bank statements may also be requested to confirm income.
Other Income
In all cases documentation is required to support information in respect of other income i.e. pensions, investments, family credits, savings
Verification of Address or Addresses
Proof of current and previous addresses/residency is required for each applicant. We are able to confirm information supplied through the use of specialist data bases including information from Voters Rolls. In the event that this information is not available applicants will be required to provide proof of addresses by means of acceptable documents such as utility bills, bank statements (we do not accept mobile phone bills as proof of residence)
County Court Judgments IVA's & Bankruptcy Data
Each applicant and related address supplied is searched for CCJ's, Bankruptcy and IVA data.
Bank Account Validation
The information provided by the applicant is verified to be valid and correct.
Landlord/Letting Agent Reference
If the applicant is currently in rented accommodation enquiries in writing will be made to the landlord/letting agent in respect of the applicants conduct. In some cases sight of the current tenancy agreement will be requested.
Assessment of Affordability
From the information provided and verified every applicant or guarantor is individually assessed using a rent to earnings ratio and taking account of income and existing commitments to confirm their ability, at the time of the referencing being carried out, to meet the rent payments.
The applicant's bank statements will highlight their lifestyle and affordability. We are able to see how much the applicant receives in their account each month ie. wages, pensions etc., what day they receive it and where the money is coming from. We check rental payments going out and any other recurring monthly expenses. Affordability is key.
Guarantors
Once we have verified the information given by an applicant and have assessed the rent affordability we may recommend a guarantor. There are many reasons for this such as current employment is within a probationary period, applicant is a student or on low income, has just started their own business and financial information is not yet available, there are breaks in employment history.
Overseas Applicants
Passports, work permits and visas of applicants from overseas are checked and verified.
Company Applications
References are obtained from accountants together with most recent set of management accounts. Companies House search / verification and copies of last filed accounts.
All guarantors are subject to the same referencing checks and assessment as applicants.
Contact the team at Cooper Adams to discuss the next step.