CCTV policy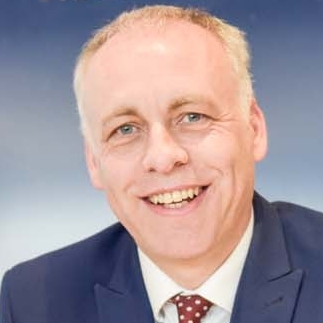 By
Shaun Adams
Subscribe to newsletter
Cooper Adams CCTV Policy
1. Introduction: Cooper Adams places the health, safety and welfare of its staff, contractors and visitors amongst its priorities and aims to ensure it maintains safe and secure conditions throughout the organisation. To assist with these responsibilities, COOPER ADAMS may consider the use of closed-circuit television technology. This policy sets out the appropriate actions and procedures which must be followed to comply with the Data Protection Act in respect of the use of closed-circuit television (CCTV) services within Cooer Adams and its premises. Should members of staff have any difficulties with understanding any aspect of this policy, or require further information in respect of accessibility, interpretation or application of the policy, they should contact their Team Leader/Line Manager.
2. Scope This policy applies where COOPER ADAMS has deployed CCTV within premises occupied by COOPER ADAMS employees/volunteers & contractors working in buildings that have CCTV installed by Cooper Adams.
3. Responsibilities In order to fulfil its responsibilities in accordance with legislation, the responsibilities for CCTV within COOPER ADAMS. Shaun Adams has corporate responsibility for the approval of any CCTV equipment and monitoring the effectiveness.
4. Use of CCTV COOPER ADAMS CCTV will only be used for the following purposes: · Crime prevention, detection and security · Apprehension and prosecution of offenders (including use of images as evidence in criminal proceedings) · Interest of public and employee health and safety · Protection of COOPER ADAMS property and assets · Assist in lone working safety Remote live viewing
5. Installation Prior to installation, COOPER ADAMS must ensure that the requirement for CCTV is legitimate and justified: All cameras will be located in prominent positions and be used only to monitor the intended spaces.
6. Signage - Where COOPER ADAMS has the responsibility for CCTV installations and operations, appropriate information signs will be erected in all areas of COOPER ADAMS premises and throughout the site where CCTV coverage is in operation to ensure staff and visitors to COOPER ADAMS premises are aware they are entering an area that is covered by CCTV surveillance equipment. The Code of Practice requires that signs must be placed so that the public are aware that they are entering a zone which is covered by CCTV.
7. Information Governance COOPER ADAMS will comply with all of the requirements of the ICO Code of Practice.
8. Use of CCTV footage for disciplinary purposes. In the event that recorded CCTV footage reveals activity that the Company could not reasonably be expected to ignore than the relevant CCTV footage may be considered during the investigatory stages of the process and later used in a formal disciplinary hearing if relevant to the allegations against the employee. Activity that the Company could not reasonably be expected to ignore includes acts which constitute gross misconduct in accordance with the Company's disciplinary policy , and/or practices which seriously jeopardise the health and safety of others. If such CCTV footage is identified the information will be presented to the employee wherever possible. If the Company identifies that CCTV is relevant to formal proceedings than the timescale for retention of images may be extended for a period of up to 2 years to allow for the completion of the disciplinary procedures including any appeals process and statutory reporting to professional bodies.
9. Data Recording, Storage, Retention and Disposal CCTV images must only be used for the intended purposes. Documentation and records relating to the CCTV system will be confidentially retained. All images will be digitally recorded and stored securely within the systems hard drives. Automatic erasure/overwriting takes place after 30 calendar days or sooner.
10. Complaints Procedure Should members of staff or volunteers have any concerns regarding the operation of COOPER ADAMS CCTV system these should be raised with their manager in the first instance. If necessary they may be progressed though the COOPER ADAMS Grievance Policy. Members of the public with COOPER ADAMS CCTV concerns should raise their concerns with COOPER ADAMS via the 'contact us' link on the bottom of our website page.