At Valentines how to make a buyer fall in love with your home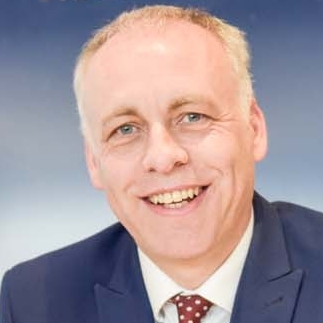 By
Shaun Adams
Subscribe to newsletter
With Valentine's Day approaching, many people's thoughts turn to love. Whether that's hoping to get some love, or looking to make someone special feel loved, it can be a very creative time of year for many, as we try and express how we feel about our relationships, and about the relationships we would like to start.
Owning a home is a little like a relationship, and buying a home can be a bit like getting into a relationship. It can be daunting, there's an element of putting yourself out there, and the spectre of tough times ahead if you make a bad decision. But there is also a thrill with house buying, a battle between the heart and the head for decision-making rights. As a seller, this is something you can tap into, and Valentine's can be the inspiration for this.
We've all heard about love at first sight, and this is especially true in the housing market. Think about how your house looks to someone approaching it for the first time, make the approach easy and not filled with obstacles.
Set the mood. In the case of selling your house, this may not mean playing Barry White, but you can try and give an impression of how it will feel for them to live there. Your house is more than a show home, it's a home.
Make them feel welcome. Refreshments can be a great idea, a little treat to make them feel like an honoured guest. Help your potential buyer to feel that it isn't just 'your' home, but that it might almost be 'their' home.
If you know someone thinking of a move and you think would benefit from our selling & letting tips please forward this on to them. Also download our FREE eBook at www.cooper-adams.com/freebook
For your own personal advice on any aspects of selling or letting please contact the Cooper Adams team