Are you sitting on a plot of gold?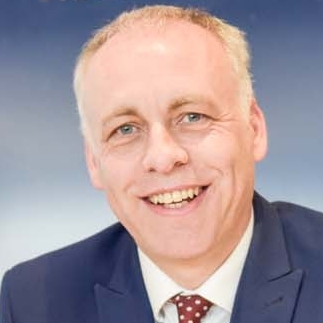 By
Shaun Adams
SUBSCRIBE TO NEWSLETTER
Are you sitting quietly, oblivious to the financial potential that is under your feet?
Most people are!
Did you know that a vast area of the county has been allocated within the strategic housing land availability assessments? Meaning the plot of land you own, be in a large back garden, small storage unit, or large industrial or agricultural parcel, could well be suitable for redevelopment, and you can take yet further confidence in knowing that there will most certainly be a developer waiting to pay you a premium if you decide to sell.
You don't even have to get the planning yourself, as many developers will be happy to explore an option without you lifting a finger!
Better yet, if you own the freehold to a light industrial unit, under a B1c classification, you don't even need planning to redevelop the site into a residential unit. So whether you decide to sell to a developer, or even redevelop yourself, it couldn't be any easier.
But time is of the essence, so if you think you're sitting on a potential plot of gold, and you're not sure where to start, start by picking up the phone and contacting us.
Cooper Adams is a large independent estate agency, with branches in Rustington, Angmering and East Preston. We operate both residential sales and letting departments, and a Land and New Homes section that is growing week on week!
We're part of a huge network of land and new homes specialists, covering the whole of the UK, and we offer unrivaled local knowledge and expertise, coupled with an award-winning marketing and customer service standard, fantastic market insight and a huge database of developers, eager to find their next project.
If this sounds a bit gobbledygook to you, simply get in touch, we can meet up for a chat, it is all in the strictest of confidence and we can meet wherever you like.
We can tailor-make the whole process and it needn't cost you one penny as the costs can be passed to your buyer. Most importantly, if it won't work we'll be completely honest with you.
Our job is to always achieve the best deal for our clients, and this could be the most important financial decision you've made in years!